Hey guys,
This morning when I went to reconnect by battery cables to my battery, the positive cable had corrided so bad, it just fell apart. The water drain hole on the passenger side of the front trunk was clogged up, and water had pooled there, enough to cover where the positive cable connects I suppose. Well anyways, the cable was corroded through, and I went out and bought a new one.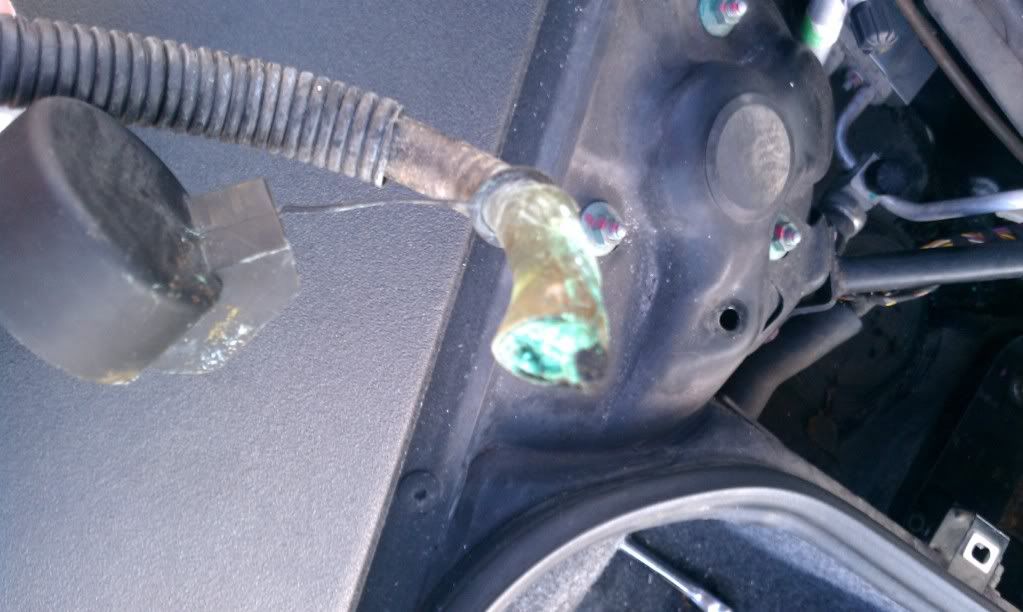 Well .... then I tried to remove the nut that was holding on the last piece of the old battery cable. The nut was covered in rust/corrosion, and I had to use a wire brush to clear it ... and once it was clear, i hit it with some penetrating oil/wd40, and then used a deep socket to try and loosen it. The socket gripped decently for the first 5 seconds, then it slipped, and basically made my nut a circle. I'm guessing it was just too corroded and soft?
Anyways, now the socket wont grip on there, and I've tried smaller ones as well, nothing.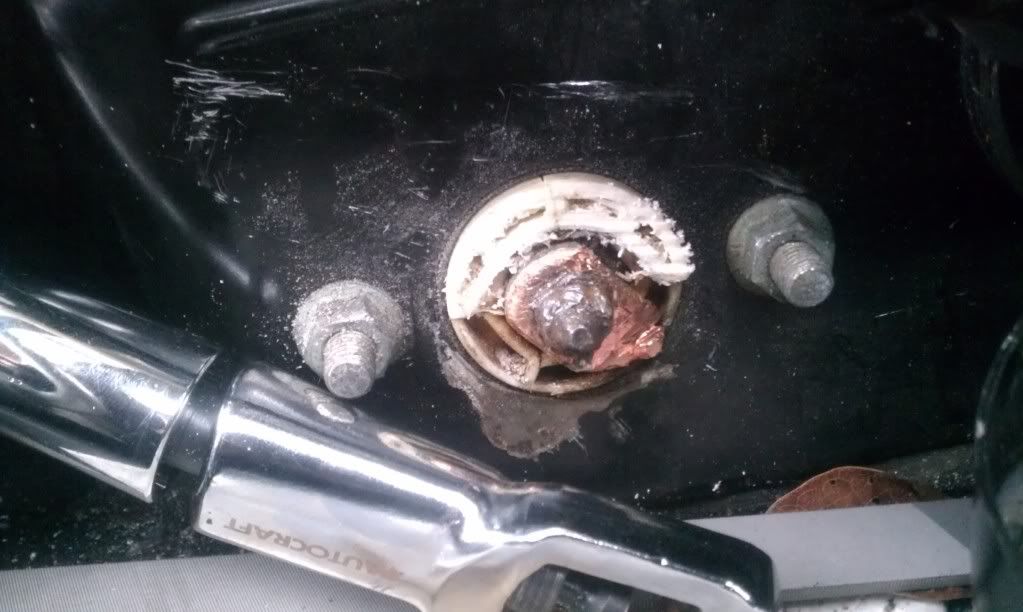 So I walked 12 miles to an autozone, and bought a nut splitter. When I got back home, I was sure I had this situation under control ... but the nut splitter wouldn't fit in the space due to the white plastic covering like deal. So I filled that down, and went to re attach the splitter - it actually started to make a dent in the nut, but the splitter wasn't exactly level with the side of the nut because it's against a wall, it didn't cut evenly through it. So then I tried to use the chisel out of the splitter, and attach it into a small socket, and hammer away. It butchered the nut because the chisel was 1/4th in, and wasn't snug in the socket, so I couldn't really control it.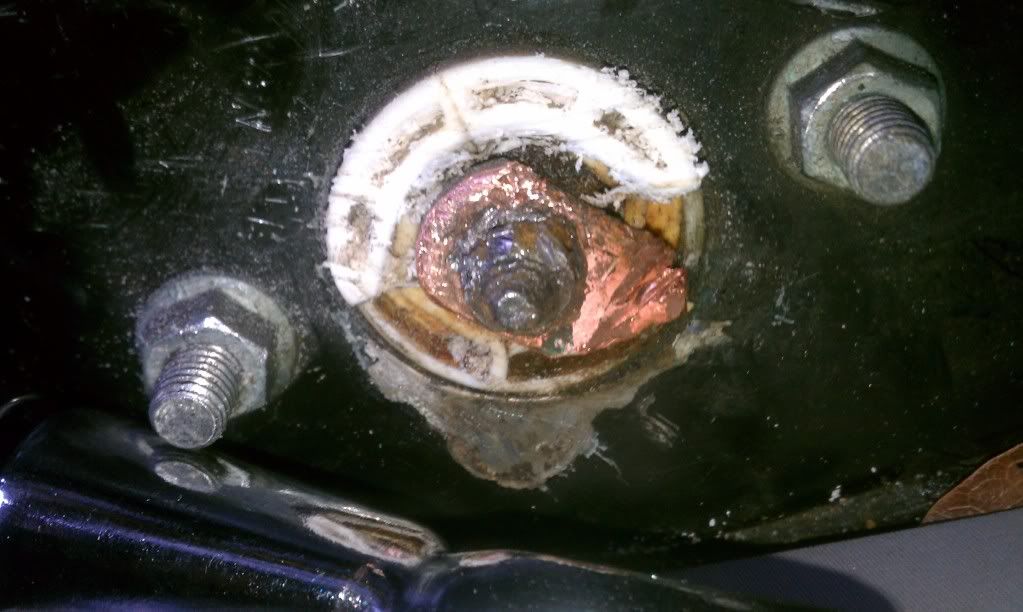 I don't know what to do next ... I was thinking about using a butane torch to heat up the nut, and then squirt cold water onto it to rapidly cool it, and hope that helps loosen it? Second option is going to home depot, and getting a real chisel, and taking care of this bolt.
What happens if I strip this bolt? From the looks of it, I'll be bending over at a porsche mechanic/dealership