1999 986 Boxster, 200k miles, no check engine light. As I was coming to a stop in a parking lot the engine just stops running as if the ignition was just turned off. Seem very simliar to this post.
Engine just stopped running!!
But I have not done any new work on the car and it has been running fine. I have started unplugging all the connectors attached to the engine but so far I have not found anything that looks abnormal.
If I unplug the black and white connectors the fuse does not blow when I turn on the key. I can connect either the black or the white and it does not blow the fuse.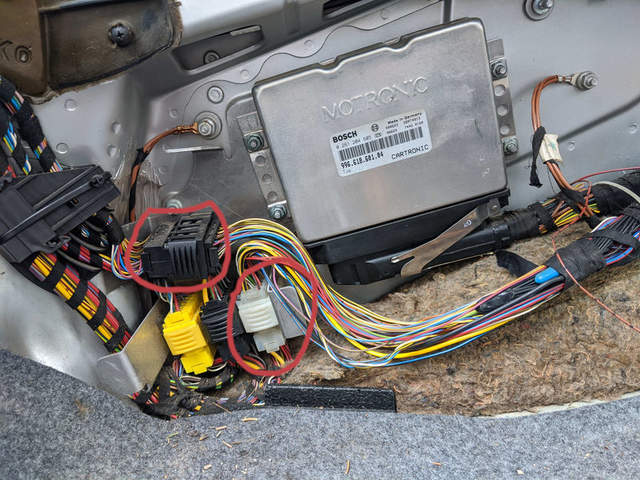 I have tried swapping the relay between socket 1 and 8 and it did not help.
Do you think I am on the right track or should I be looking at something different?