AOS due?
---
While cleaning out the throttle body yesterday, I noticed more than a light coating of oil in the tube from the AOS. When I pulled off the tube off the throttle body (see pic) and stuck my finger in the bottom of the fitting on the throttle body, there was enough oil there to drip off my finger.

I've also been having to replace oil on a fairly regular basis, which I had been attributing to spirited driving.

No indication of blue in the exhaust, though...

Is the AOS due for replacement?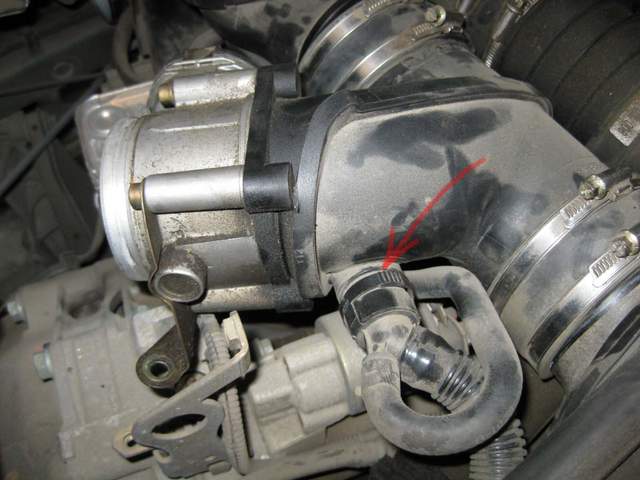 __________________
2001 Boxster, 5 spd, Seal Grey