Last weekend my family and I were at an event which had a road course as well as a RallyX course set up. I was in the Boxster and my family came in the Toyota FJ. When we checked in they asked if we were running the FJ. I hadn't really thought about it but when they called the parade laps for the RallyX I decided to drive it in the Boxster. That was kind of interesting, and I decided to make a few fun runs (non-timed, thankfully since I missed a few cones

) in the FJ. I recorded one of the runs, and my son took some pictures during my run.
The run:
Track Attack
Some pictures:
Getting ready to go.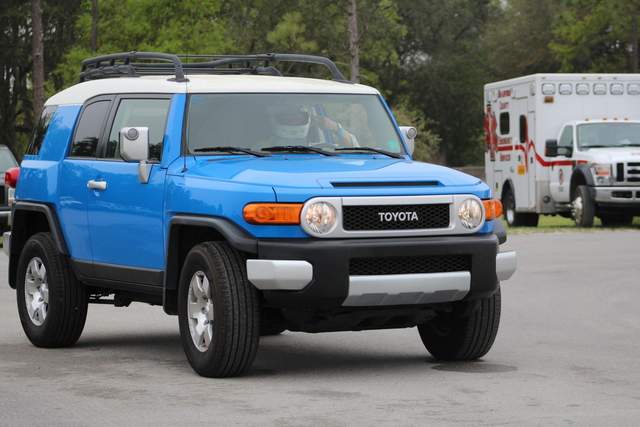 Check out that body roll...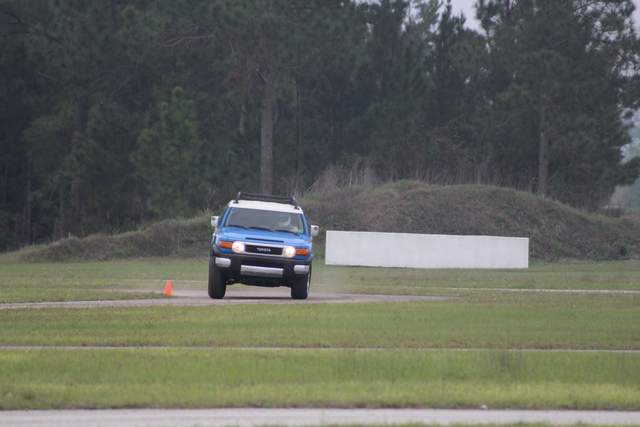 Check out my right front tire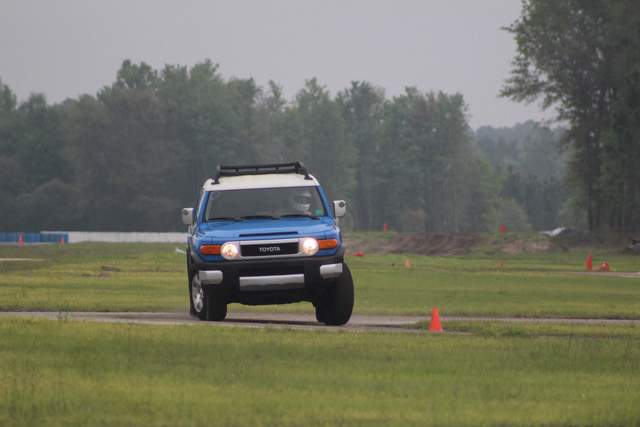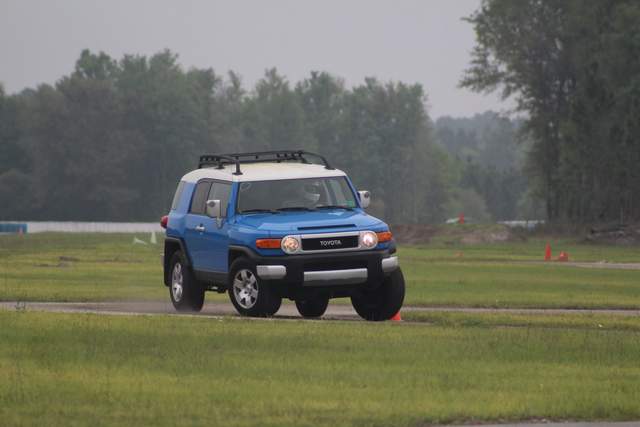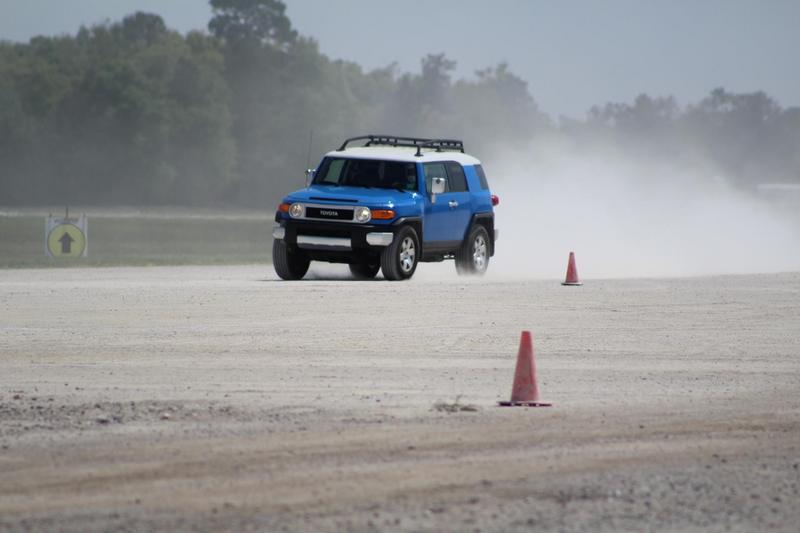 Here is a picture of me following my son on the road course: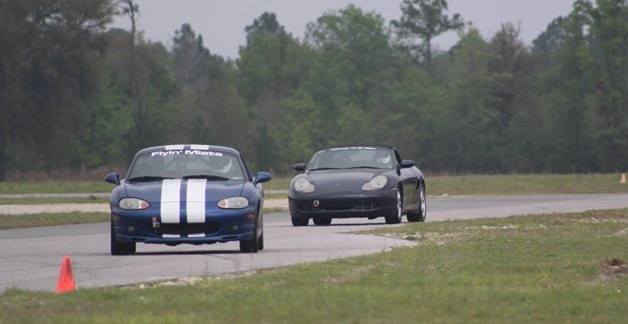 It was open to novices and there were about 70-80 cars there, and typically about 20 cars on the 1.6 mile course at all times, with no passing (but if you were holding somebody up or had a train they would wave you off the track and you could loop around and get right back on). It was kind of like glorified parade laps, but there were a few spots of clear track here and there.
This lap is me catching up to and following a Mustang who brakes too late to make the right turn into the showbox and so just shoots through the cones. On the next lap there is some righteous fishtailing going on, it was kind of neat to watch.
Track Attack
Here are a few laps of me following my son in the Blue/white Miata:
Track Attack
My fast lap of the day:
Track Attack
I ran this course last June and my best lap was a 1:36.6. In that configuration there was no Shoebox and no "cone chicane" in the backside of the course. Last weekend my best lap was a 1:46:59, including the shoebox and cone chicane - a pretty big improvement over last June. I was happy with my progress

Here is a comparison video between June 2014 and March 2015:
https://www.facebook.com/video.php?v=803634686372764&l=2439243906219804777
And for fun here is a video of my best lap last weekend with a friend's lap (random lap, not his best) in his Lotus. I made this video to try and see if I could compare corners, etc... but he was so much faster than me it was crazy

https://www.facebook.com/video.php?v=802639409805625&l=6976719878284872417