Mobil 1 5 qts $22.97 at Walmart
---
Walmart has 5 qt jugs of Mobil 1 on sale for
$22.47
(sorry for the 50cent higher price in the title!). Several different weights/grades are available at this price so you should be able to find your preferred flavor. I just ordered 10 jugs of 10W-40 High Mileage for store pickup later today.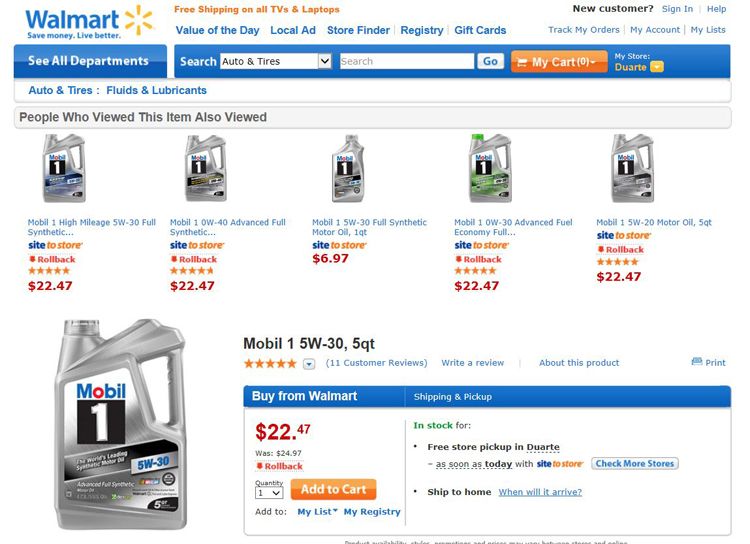 __________________
1999 996 C2 - sold - bought back - sold for more
1997 Spec Boxster BSR #254
1979 911 SC
POC Licensed DE/TT Instructor
---
Last edited by thstone; 06-20-2013 at

03:12 AM

.