Quote:
Originally Posted by Lobo1186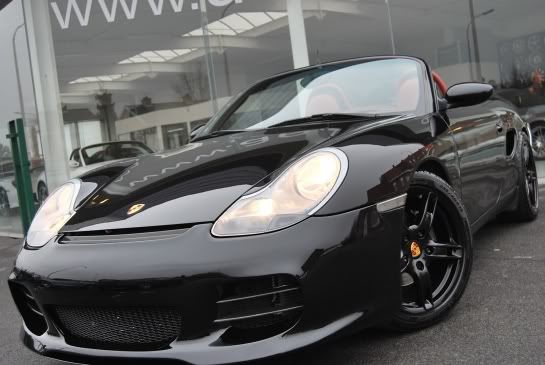 does anyone recognize it? it is IMHO the best bumper for the 986.

it belongs to maurice vn or at least he was saying he may buy it (the car) i tried reaching him but... not everyone is on here all the time.
The original version of this bumper was designed and manufactured by a company called Caractere. They still make. In fact, I believe LLTEK in Canada distributes it for them in North America. A few other companies have since copied it, namely,
www.betterbodiesmotorsport.com
. Its definitely a good looking piece, although, your photo tends to over glorify it a little.
p.s. I believe someone on either this forum or 6Speed has one on his red boxster.