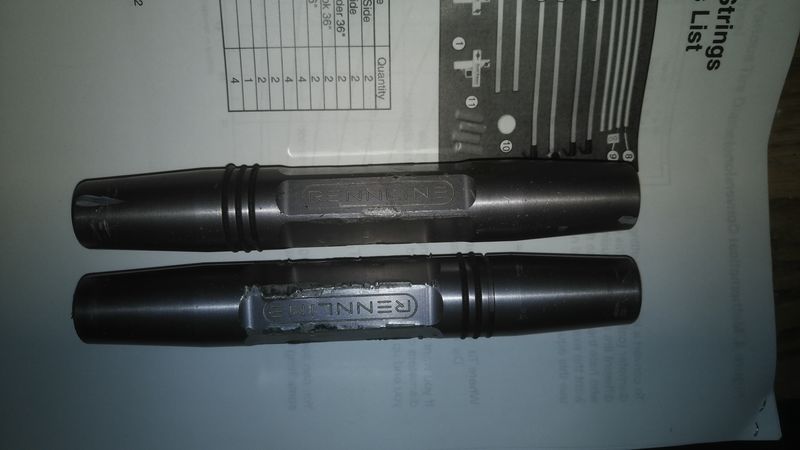 6.5" long, 5/8-18 LH thread on one side, M14x1.5 RH on the other
The M14x1.5 threads are a little buggered on one of the tubes and need to be chased/cleaned, and i don't have the tools to do it. The other threads are all good. The flats are 7/8" and they look rough from various mechanics using pliers etc and also when that one end siezed and the threads got wonky. These are from my rennline rear toe arms, which i rebuilt using 5/8 threaded tube and removed the 5/8-18 to M14x1.5 back to 5/8-18 bit (which is for compatibility with the front toe rod thread). These arms sell for $125 each from rennline, both of mine for $50 + $10 shipping and I'll take them back if you don't like the look of the threads on the one end and don't think.you can tap/chase it.
Combine with 2 of these:
370 Front Toe Steer / Bump Steer Kit (986, 987, 996, 997) - RSS / Road Sport Supply
And two of these (I'll include 2 5/8-18 LH lock nuts so you don't need to buy those)
https://www.summitracing.com/parts/fkb-hjmxl10t
And you will have a front outer tie rod bump steer solution at a savings

I already have the RSS front version of these or else i would attempt to do it myself and use them.
Also RSS has a black Friday 20% through today so you can save a few $$ on those pins...