PCA Zone 2 at VIR
---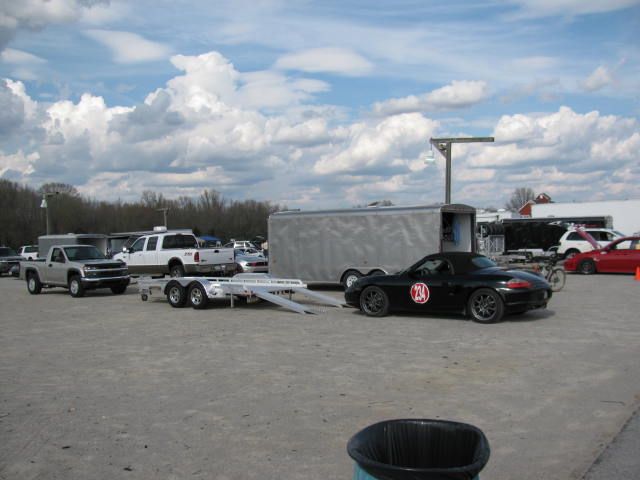 Zone 2 PCA 3 day DE at VIR What a Blast. 355 mile on the track.
I was cut loose to drive Solo. Im not sure if that means that I passed to the next level or I Scraed my instructor. Both me and the car are home with out a scratch. Thats a good weekend.
There were more GT3 and Cayman S and RS than I had ever saw at any one place at the same time. I can't Imagine how many millions $ in cars were there.
__________________
2003 Black 986. modified for Advanced level HPDE and open track days.
* 3.6L LN block, 06 heads, Carrillo H rods, IDP with 987 intake, Oil mods, LN IMS. * Spec II Clutch, 3.2L S Spec P-P FW. * D2 shocks, GT3 arms & and links, Spacers front and rear * Weight reduced, No carpet, AC deleted, Remote PS pump, PS pump deleted. Recaro Pole position seats, Brey crouse ext. 5 point harness, NHP sport exhaust