First time trying these DIYs. I was putting the passenger rear wheel back on and inadvertently let the wheel hit the caliper and rubbed off some of the fresh paint and part of PORSCHE decal. Waiting on another decal and will sand down and repaint again. T.S. Irma put a halt to things so I have one wheel left to paint.
Damage on wheels not much but the marks were deep with some curb rash of about 6" on one of the wheels. Front wheels were new, but decided to repaint since using Duplicolor Silver.
3/4 wheels done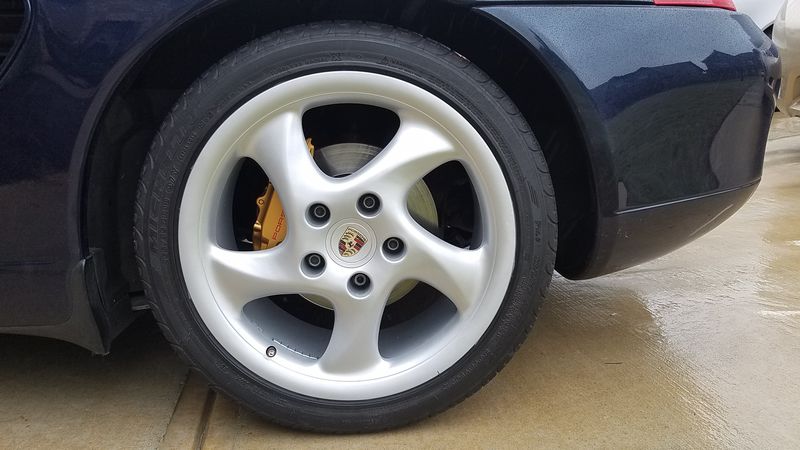 Calipers
Damaged paint needing to repair.