Would 2 heated driver's seats be more valuable than a driver and a passenger seat?
---
I purchased a set of black leather seats from a 996TT that had been turned into a race car. The driver's side is 12-way powered and heated and the passenger seat is 8-way power with heat. I installed the 12-way seat which adds the lumbar support in my car and it is a nice (but minor) upgrade over my existing 8-way seat.
I was about advertise the seats I don't need for sale, but I have a challenge. The 996TT owner was a little rough with the seats when he removed them. The leather on both seats is fine, but the powered base on the passenger seat is missing some parts and many of the parts that should be on the base are in a plastic bag.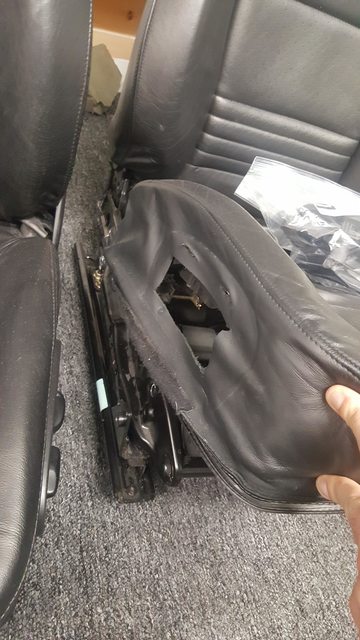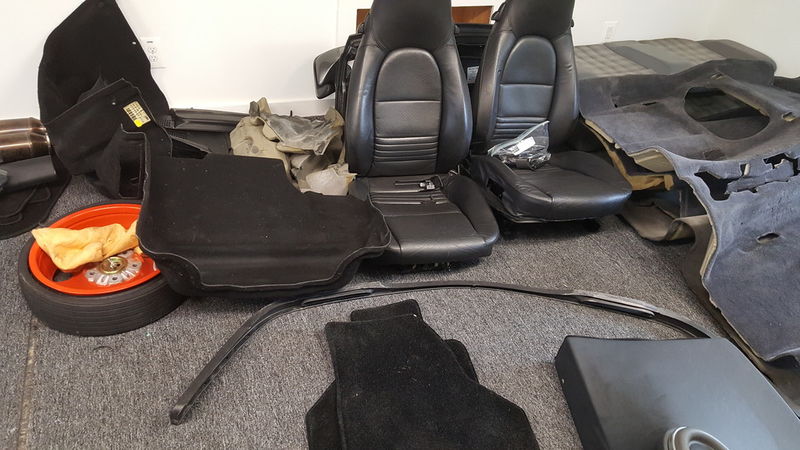 Before I spend a lot of time figuring out how to fix it and buying replacement parts for the ones that are broken, I'm wondering whether I would be better off just putting the seat pads on a manual base/two-way power back frame I already have.
I would then have an 8-way driver's seat and a 2-way seat to sell, both with heat. The two way seat could be either a driver or passenger seat. (To adapt a passenger seat to the driver's side, I would need to patch the hole on the side of the seat bottom where the control is located. I've done this before and the patch is hidden by the center console when the seat is installed.)
So, which would I have an easier time selling - two driver's seats or a driver and passenger seat? Most people need driver's seats since those get most of the wear, so I am leaning in the direction of making two driver's seats.
Thanks in advance for any input.
__________________
2000 Arctic Silver/Black, Hard Top, On Board Computer
PNP Rear Speakers, HAES 6-Channel Amp, Avic Z140BH,
Painted Bumperettes, 2004 (OEM) Top, Homelink integrated in dash with Targa switch, 997 Shifter, Carrera Gauge Cluster with silver gauge faces, heated 12-way driver & 8-way passenger seats, Litronics, silver console