My 98 Boxster died idling in my driveway.... Like it ran out of gas.
If I let it sit for a few days, sometimes I can crank it over and it sputters a couple seconds, then dies again, sometimes no start, just cranks. I'm thinking that there is just enough fuel in the fuel rail to produce this intermittent attempt to start in the presence of a bad fuel pump.
Plenty of spark. Plenty of fuel in the tank.
I by-passed (jumpered) the FP relay and I hear NO fuel pump sound, so I took out the fuel pump from the tank and I found what looks like a non-Boxster FP (FP on the
left) compared to a Boxster FP that I was expecting on the right.
The left FP has rubber sound dampeners ( Carrera ?).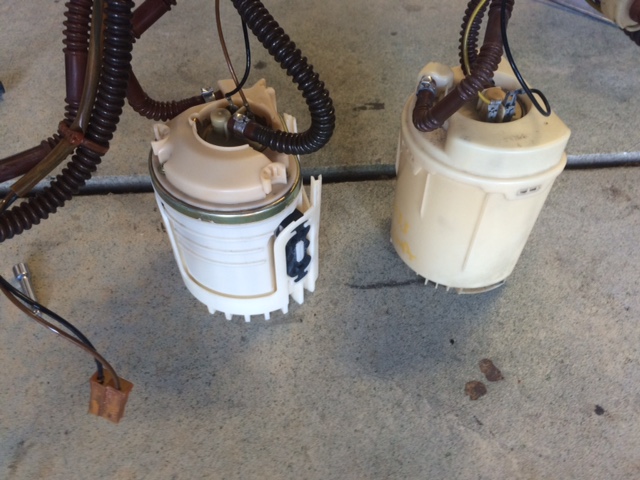 .
Not sure if previous owner switched FP or tank with FP.
I replaced the fuel filter (PITA)underneath the car just to play it safe.
Here is photo of top of tank: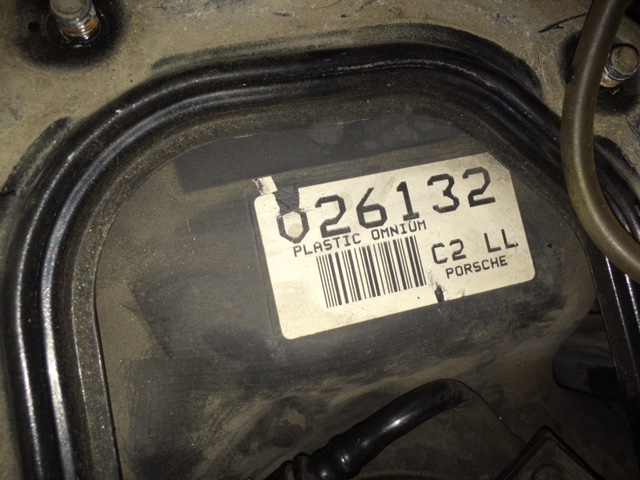 .
Looks like the bottom ring to attach to inside of tank is the same on both FP's.
Has any one switched their FP's to the one that I have on the left side ?