Hi,
I ve had a problem with my 02 Boxster leaking on and off for a number of years. I have finally found where I think the water is coming in.
It see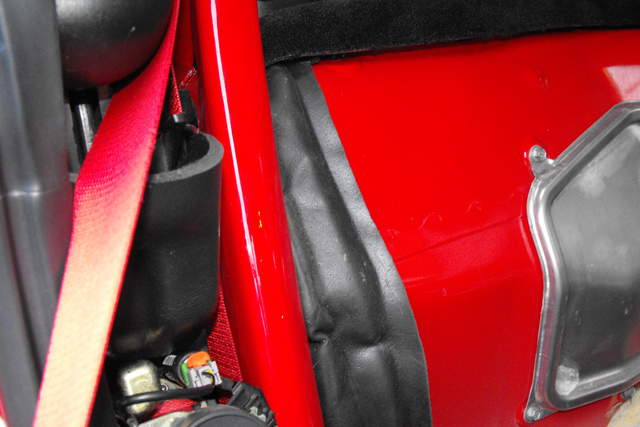 ms to be leaking through the grey vinyl/cloth pices which originate at the top of the parcel shelf ( see pic), the pice in question is right in the middle of the pic.
Does anyone have any idea what this is? Also any idea what the problem is and how to fix it. I ve got some help tomorrow morning stripping out the hood.
Thanks
Guy