I started to remove the fuel pump and on close inspection of my fuel level sender it was obvious to see this broken part with the "o" ring coming out the side. I am curious if anyone knows exactly what this does in the fuel system? I am going to guess that it is the fuel pressure regulator and if this is the cause of my symptoms that I talked about in a previous post about my possible "bad" gas thread here:
http://986forum.com/forums/general-discussions/36771-bad-fuel-symptons.html
You can see about 1/4 inch of separation and the black "o" ring coming out the side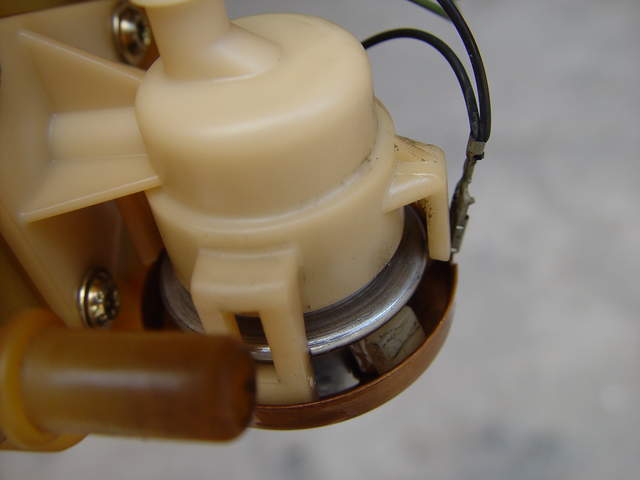 The broken plastic tabs are loose between the two metal pieces
I'm ready to tear into it for further inspection.