Sorry I missed this when it started. I repainted a set of wheels that turned out pretty nice and lasted a long time. About 5 years ago, I bought a basket case for a daily driver. Among many other things, it has severely bent rims and were actually starting to crack!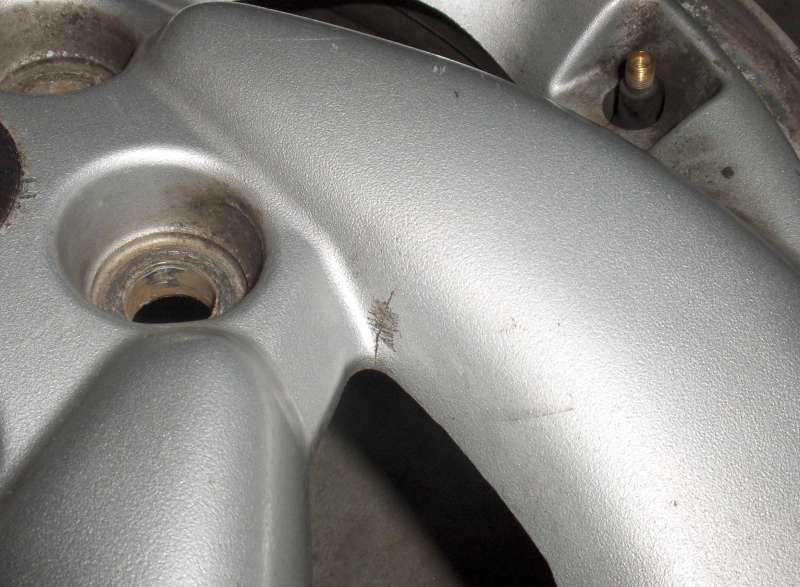 So I bought some used wheels that had a very iffy black with polished rim finish.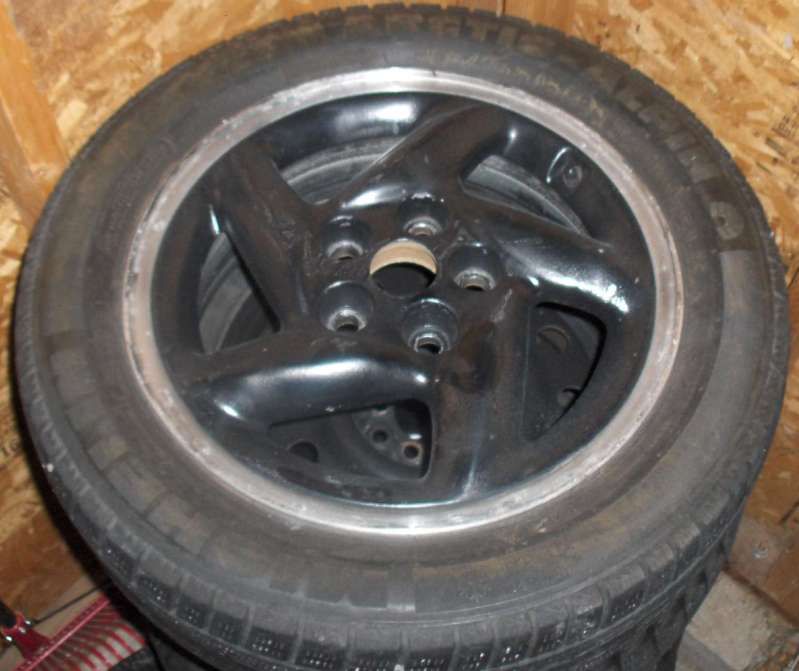 The metal was in pretty good shape, but dirty and the paint was poor and scratched.
The process is to sand the entire wheel. I used 100 grit paper and a triangle shaped sander. This is a pic while I was part way through the process. I eventually got all the paint off and also did the backs of the wheels. The insides of the spokes and the groove in the rim just below the lip I sanded by hand. I left the tires on as I was not going to use them and it makes it easier to handle, avoiding touching the newly painted metal surfaces.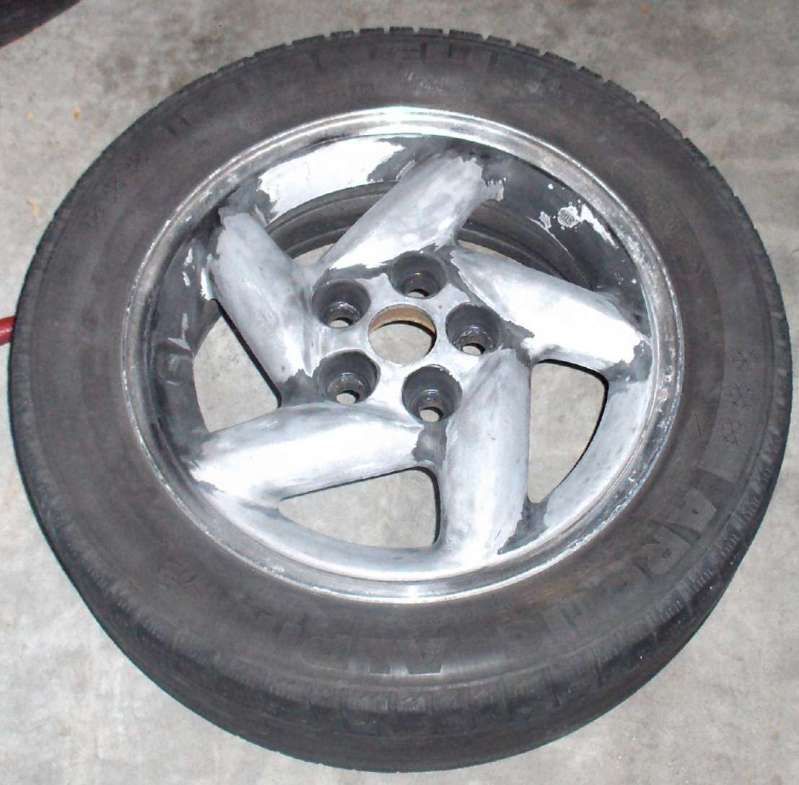 Make sure to rough up the area around the outer lip. It will help resist chipping when the tire shop puts the tires on. Mine still chipped, so I had to touch up the wheels after the new tires were mounted.
I then bought the wheel specific paint from Dupli-color. They claim it's more brake dust and chip resistant. True? Who knows. It's a 1 step paint, with no primer.
I put on several light, even coats of color. It ended out being probably about 5 coats total. I let it dry for a couple of days and wet sanded down to 1500 grit. I then used Mirror Glaze meduim cut cleaner, light cut cleaner, glaze and then the high tech yellow wax.
Here's the wheel still mounted on the old tire. You can see some knicks in the wheel. I suppose I could have bondo'd them out before painting, but I wasn't motivated to do so.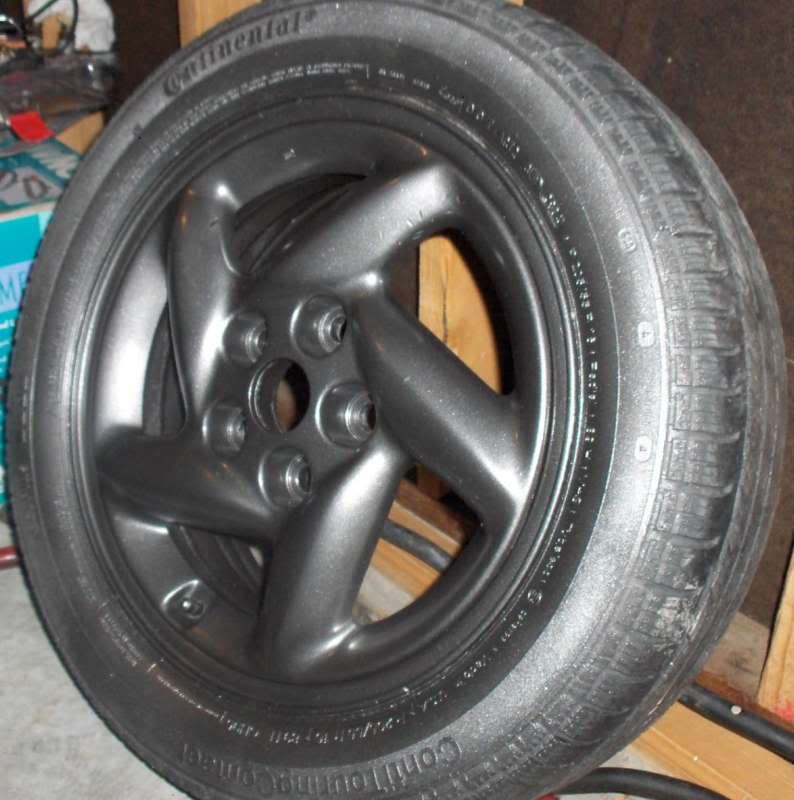 These still looked good after I used the car for a couple of years through 100 degree heat and -14 degree cold and snow.