[
SOLD
6/26/2008] Thank you Nick.
I am selling my Porsche Silverguard Car cover from my 01 Boxster S. It has the Porsche logo on the front and the Boxster logo on the rear. The cover is overall in great condition and the underside is clean. On the top of the cover (hood) there is a small hole (see picture below), but it does not go all the way thru the cover - only thru the silver part. It looks as if it was melted from a hot cigarette ash (damn haters). I used some of the acrylic lacquer from the touch up paint kit to reseal the hole. Other than the cosmetic flaw, I have not had any problems with the cover and it performs as it should.
The cover was always used on a clean car and was used either in my garage or when I was parked at the airport. As to the reason for selling - I traded-in my Boxster for a C2 Cab.
Retail price at my local dealership is $199, online at Park Place Porsche is $199 and at Suncoast is $179.00.
Price is $90.00 + shipping
If you live in the Raleigh/Cary, NC area - you are more than welcome to come by and see it.
Thanks for looking
Tom
eboz@email.com
or PM me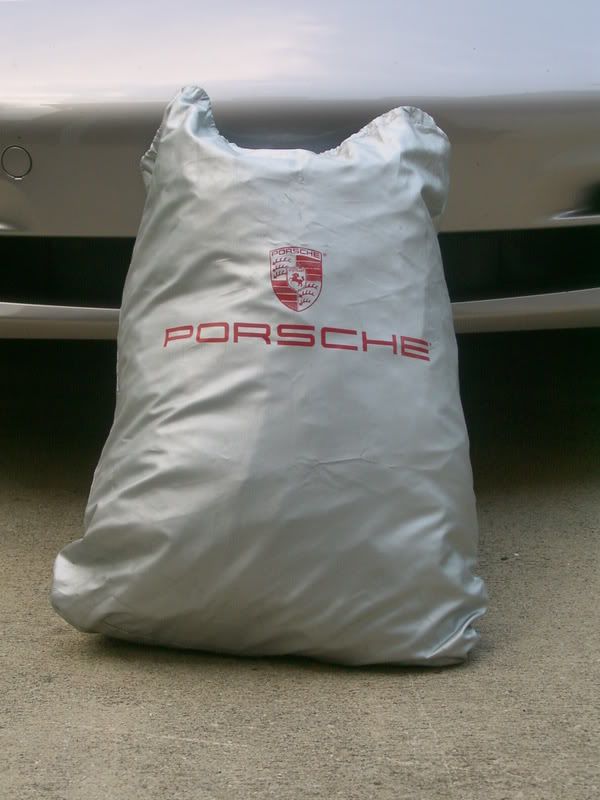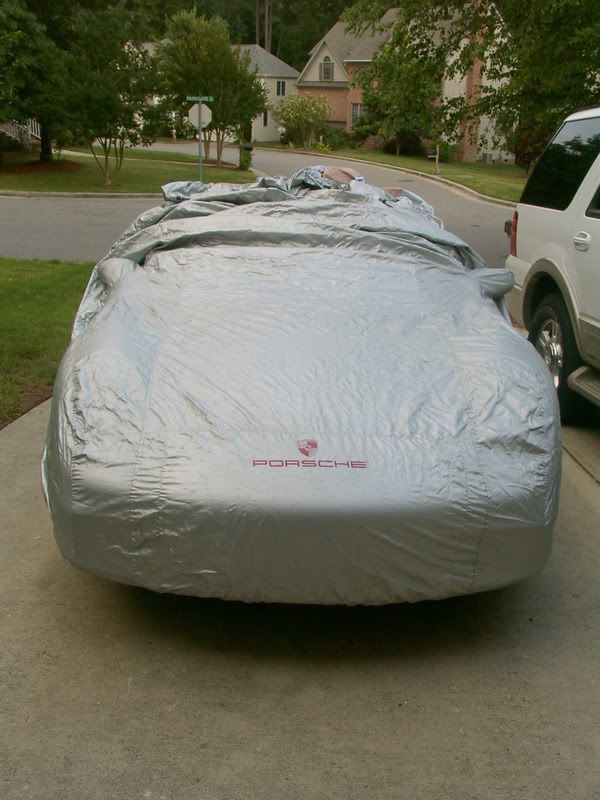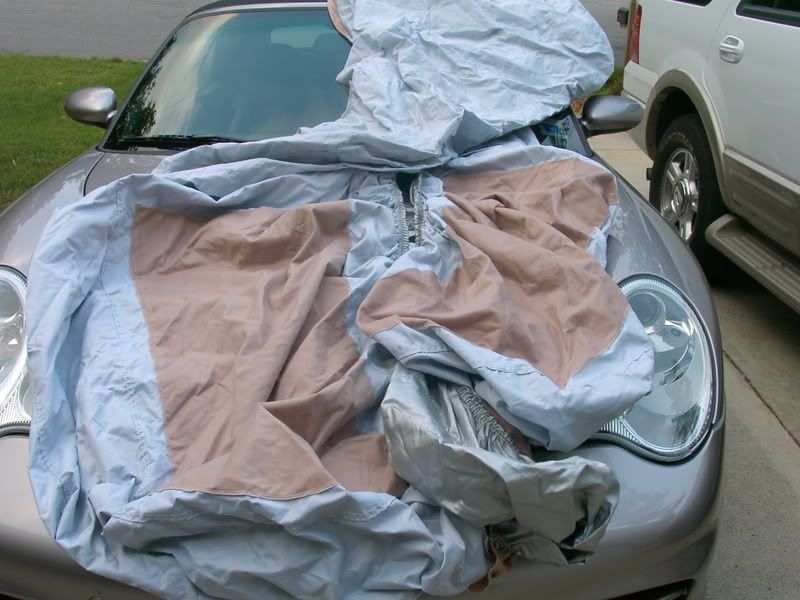 Here is a picture of the hole in the silver - note it does not go all the way thru and it's ~ .25 of an inch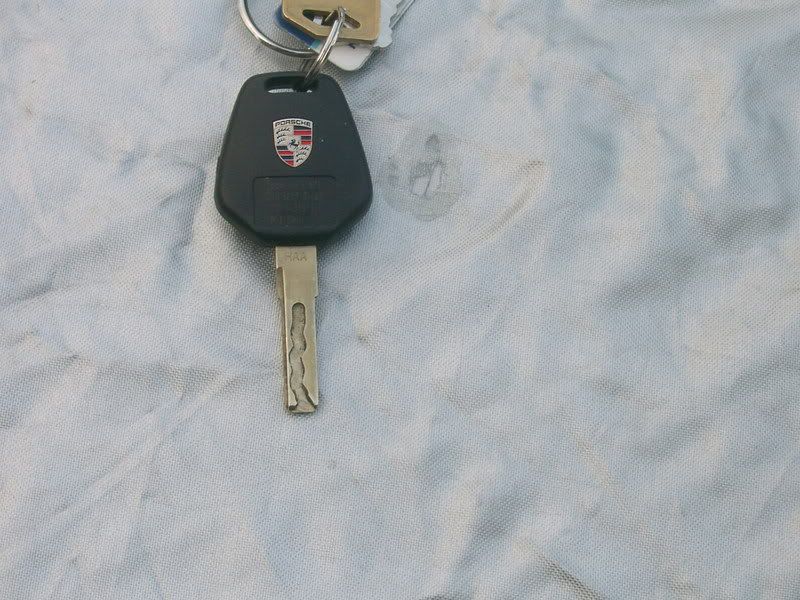 Boxster logo & Lic Plate window