Earlier this year I became aware of a U.K.-based company which is in the unique business of making bespoke luggage, designed to custom fit the available trunk space for a variety of cars:
https://bag-world.co/
So I contacted them concerning their ability to make a set for my other hobby car, a Ferrari 308 GTSi. And I was super pleased with their end result: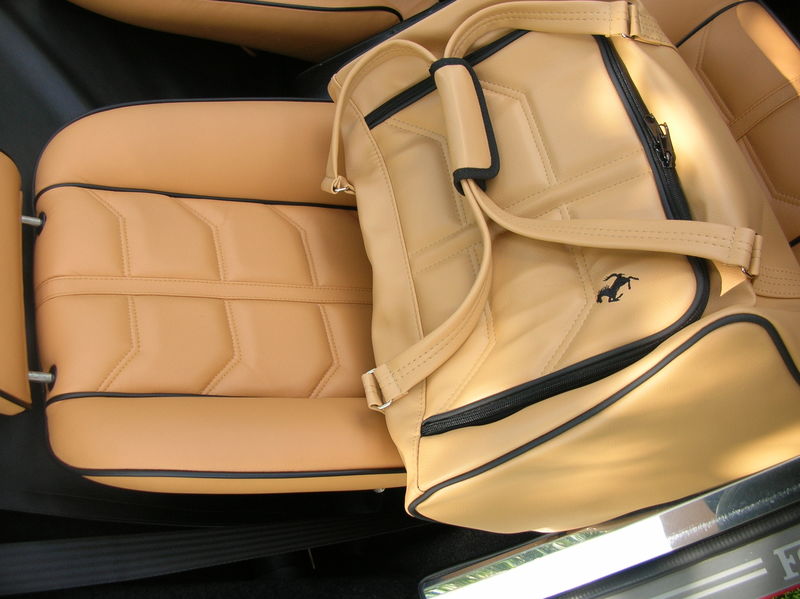 Upon receiving this set, I then started to work together with them regarding the design for a similar custom luggage set for the 986 series. After a considerable amount of design back-and-forthing, I received my set earlier this week. And I could not be more pleased: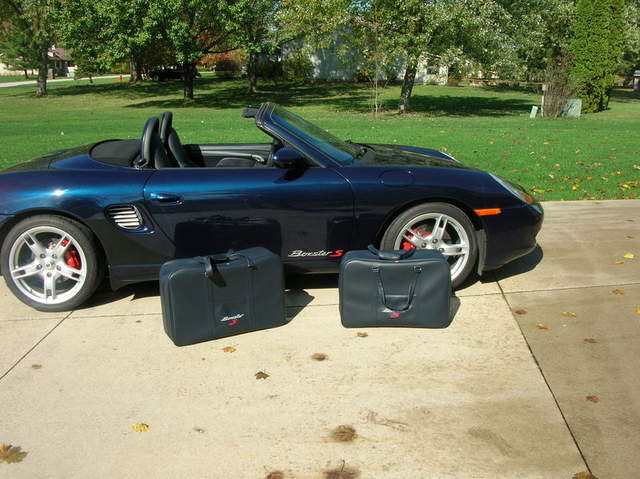 The most challenging part of the design work was to try to locate a close color match for the Metropol Blue leather seats of my car. It's an odd shade, apparently unique to Porsche, and it took a number of material samples sent over to me before I could find what, to my eyes, is a very close match. As a result, the U.K. manufacturer now has records of this particular shade, so any future Porsche customers who have Metropol Blue seating should be able to benefit from my fettling.
Notice also how they have matched my car's Boxster S logo style and colors for their embroidery of the emblem on the face of the front pockets.
This is one of the very few items that I can think of where the cost of the luggage will be able to be recovered at the time of any potential future sale of the car. Just imagine the "Oh, Wow!" impression that you would make on a prospective buyer when you pop the frunk and show them this one-of-a-kind custom luggage set!
I really like the end result – Two Thumbs Up!
DM