I need to remove the handbrake lever from the e-brake assembly
---
I found a nice wood handbrake to replace the tattered one on my Boxster.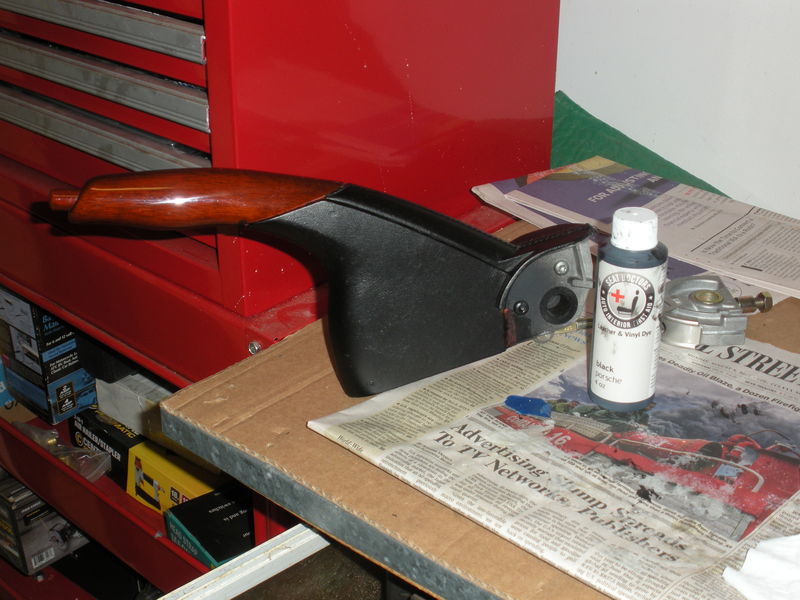 There appear to be two options for swapping the handbrake. I can either (1) pull the handles off and swap them or (2) remove the entire lever from the handbrake assembly.
I've found several discussions of challenges associated with option one. Some posts indicate that the handles are glued securely to the levers and that they are difficult to remove without damage. My handles didn't respond to light pressure and before I resort to using a lot of force or heating the handle to loosen the glue, I would like to explore removing the entire lever from the assembly. Swapping the lever has the added benefit of replacing the scratched leather at the bottom of the assembly.
It appears that the lever is attached to the assembly with a metal tube which is pressed into the assembly.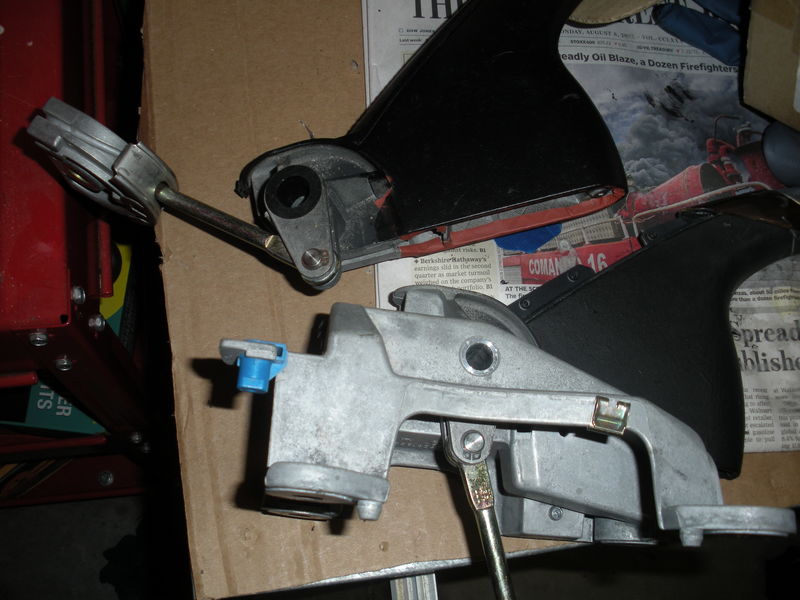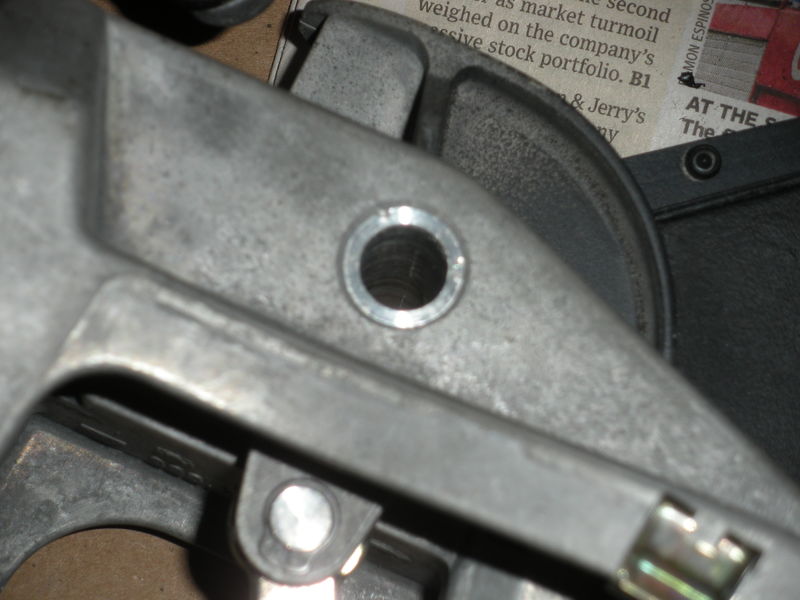 I attempted to press the metal tube out without any results. I'm considering taking it to a shop and asking them to see whether they can press it out by using the hydraulic press normally use for wheel bearings.
If anyone has suggestions or comments I'm open to feedback. Thanks in advance.
__________________
2000 Arctic Silver/Black, Hard Top, On Board Computer
PNP Rear Speakers, HAES 6-Channel Amp, Avic Z140BH,
Painted Bumperettes, 2004 (OEM) Top, Homelink integrated in dash with Targa switch, 997 Shifter, Carrera Gauge Cluster with silver gauge faces, heated 12-way driver & 8-way passenger seats, Litronics, silver console