I recently purchased a 2000 Boxster and have had some interesting issues with the wheels. The wheels are not original to the car but are 18 inch Porsche wheels -- for them to fit one of the previous owners bonded spacers to the wheels with some form of adhesive. After research, I believe the wheels are off a 996 Turbo (I think
this is a match
), but want to make sure:
The car was desperately in need of an alignment and after 100 miles of driving it, the rear driver's side tire's inner sidewall ripped and I had to change the tire. After putting the donut, I realized that the spare tire didn't even clear the brake calipers and I couldn't drive with it, so it was essentially useless. If the spare didn't fit, assuming it's original, could the brake calipers also not be original? Here is a pic of them as well: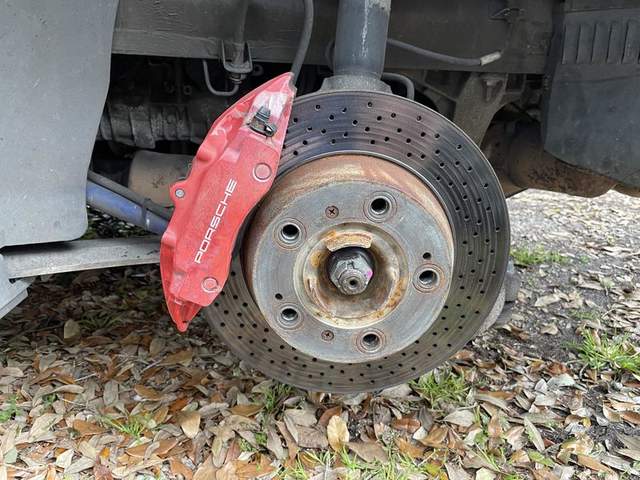 To say the least, there is some weird stuff going on with the wheel fitment and I'm wondering if this setup is problematic. I'm getting new tires and an alignment this week but I'm also trying to figure out if these are red flags. It has 7 previous owners and I picked it up for $8.5K and figured I might run into some problems but made the gamble. The car handles well but the steering is very stiff. I'm a first time Porsche owner and really would appreciate it if someone could let me know what I'm dealing with here. Thank you!
Also here's the current tire fitment if it helps:
front: 225/40R18
rear: 285/30R18