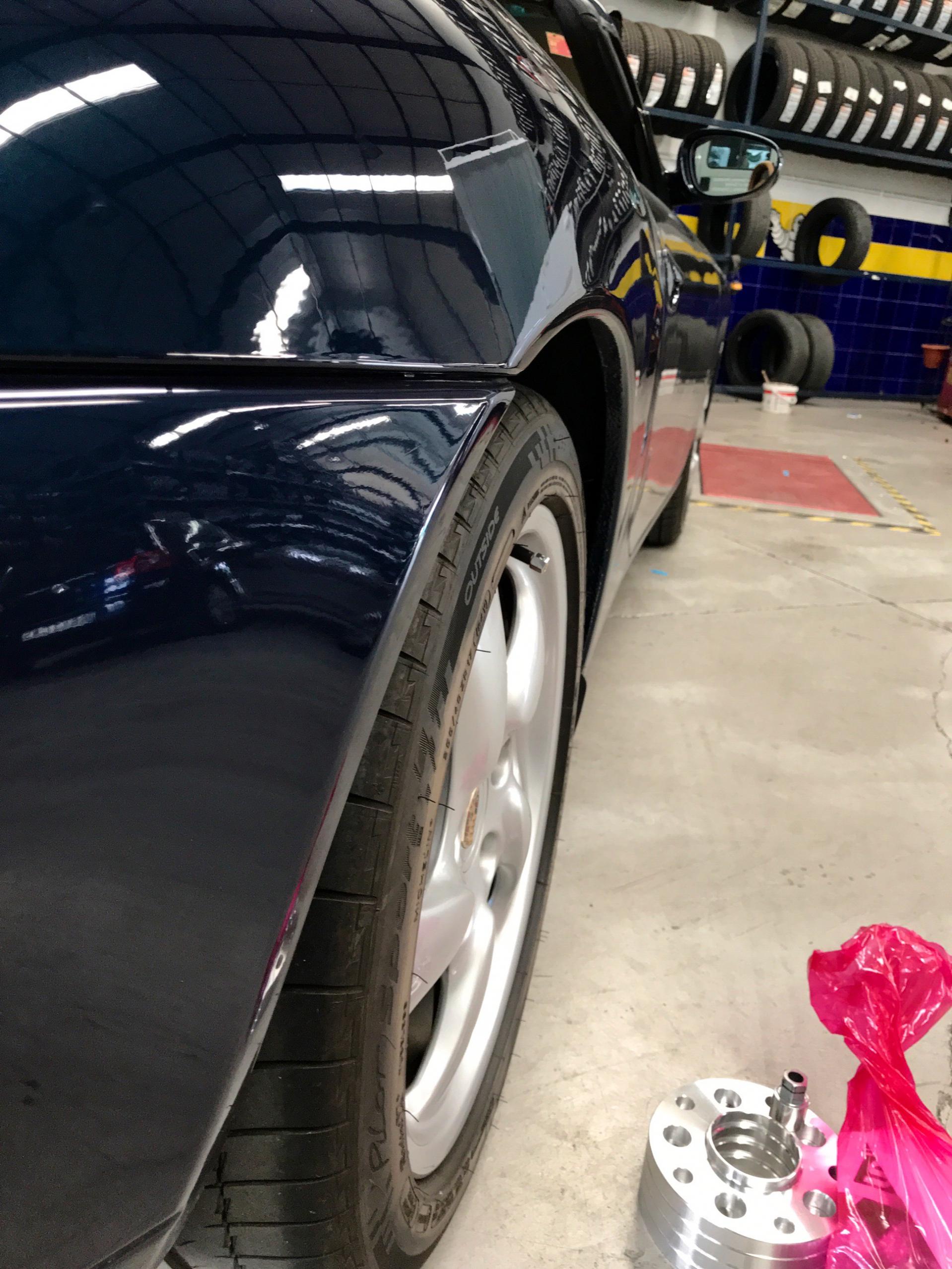 Had spacers installed this morning and wow what a change. So I have 17" turbo twist stock sizes, added 15mm spacer.
Car looks much better and it actually handles a little better. More traction, where it used to start breaking loose in the round about, she stays stuck. Also tightened steering just a very slight bit, but noticable.
Well photo does not seem to want to upload! Will try later.