I completed these mods over a year ago, so about time I post some pictures and see how you guys react to what I've done with my 99 Boxster.
External mods include:
- 996TT front end conversion w/bi-xenons
- 03+ rear end w/PDC retrofit (Bosch kit)
- De-amered side and back lights
- Aerokit 2 side members
- 03+ four bow roof with glass window, roof lining and SmartTOP one touch operation
- 15mm front and 21mm rear H&R spacers
- Cargraphic muffler (+de-snorkled and removed intake muffler/resonator box)
- Complete re-spray with two layers (multiple coats each) of clear
- Dull plastic, like cowl, mirror housings, etc, was replaced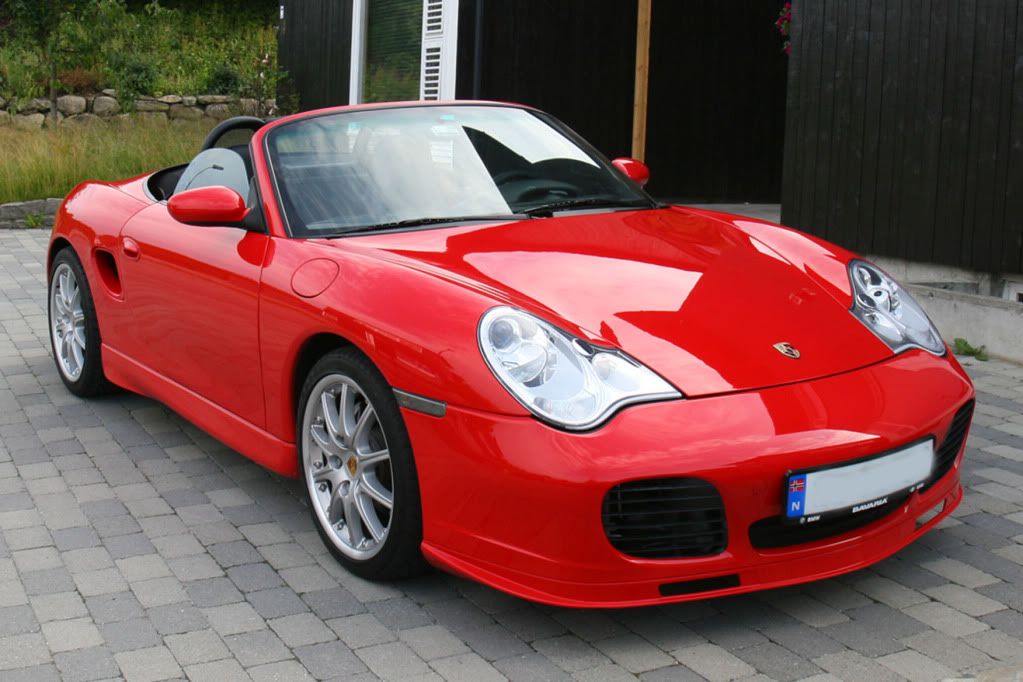 Internal mods include:
- New 3-spoke wheel
- Kenwood double din navi (82xx..something)
- Carbon fiber shifter, handbrake, door sills and other details
- Custom red carbon fiber instrument surroundings
- White instrument dials
- Silver trim details
- Plastic details updated to soft touch equivalents
- Porsche High Performance Audio (new front and door speakers + amp)
- Bose rear deck sub w/Infinity Kappa drivers
- Lloyd mats
- New style interior roof light w/ambient leds
- 987 shifter mechanism for a smoother and shorter throw
- Red center console w/Ipod dock in lid
- Double seam leather lid for center console
- Red safety belts
++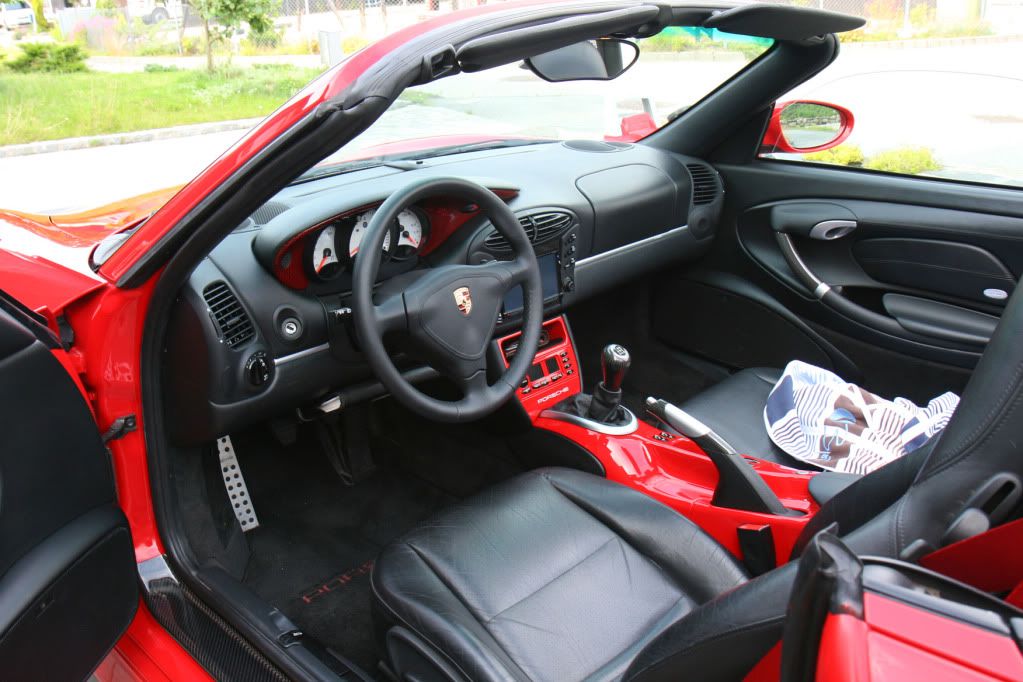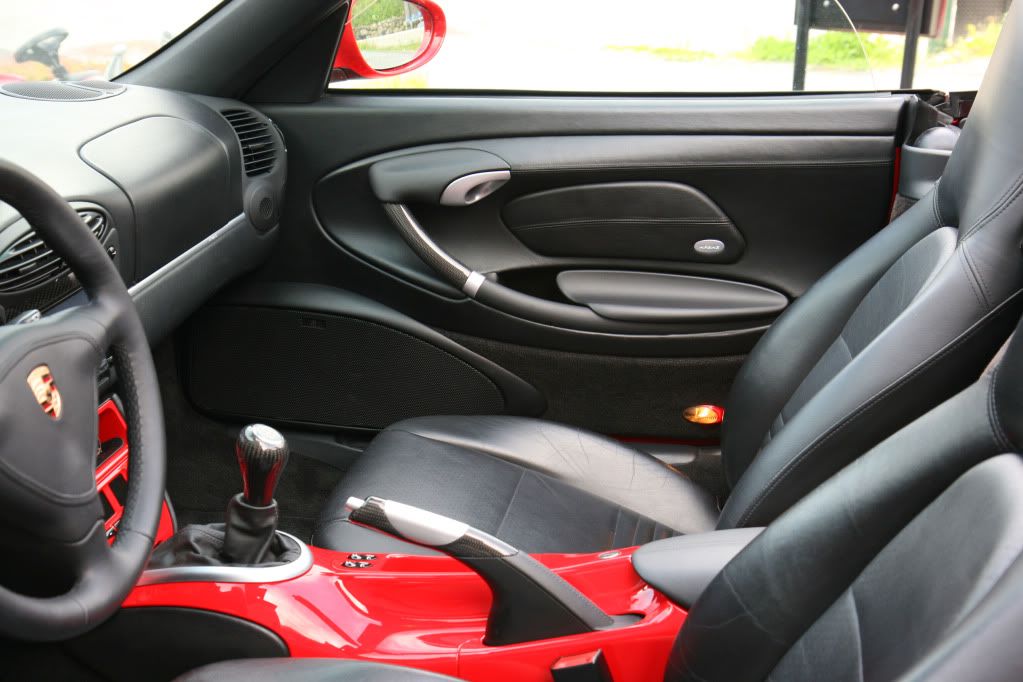 I was looking to what I could to improve upon/update the car while staying with an oem looks. Even tossed out a few mods that I did not love. First set of mats had a red border that I did not like (it was vinyl), two sets of alu rings for the instrument cluster did not get installed, only the foot rest of the alu pedals made it into the car, a zeinwing was installed and removed the same day, and a Fiberwerks Daytona 2 wing did not even get painted. Still not sure about the red fiber glass instrument surrounding, but it kind of grew on me.

I really love the result and the experience working on the car. - And it looks even better in person than on photographs.

Atle