Yes, I know this is a dup posting,
I need these sold ASAP as I am moving and don't want to move them (wife will kill me

)
2 sets of track wheels. Both 17"
Get extra wheels for the 2021 TT/DE season
Each Set $375 or $650 for both sets including bus freight
Make me a reasonable offer
1 set Boxster S 7x17 ET 55 / 8.5x17 ET 48
1 set Racing Dynamics 8x17 ET 50 / 9x17 ET 48
Both sets have tires, but the tires are pretty much done. I will have the tires removed, shipping wheels only
Boxster S wheels plasidipped black (partially peeled off some wheels)
Prefer pickup in San Diego area. Can meet in south Orange or Riverside county.
Theses are great track/AX wheels, no bends, minor curb rash.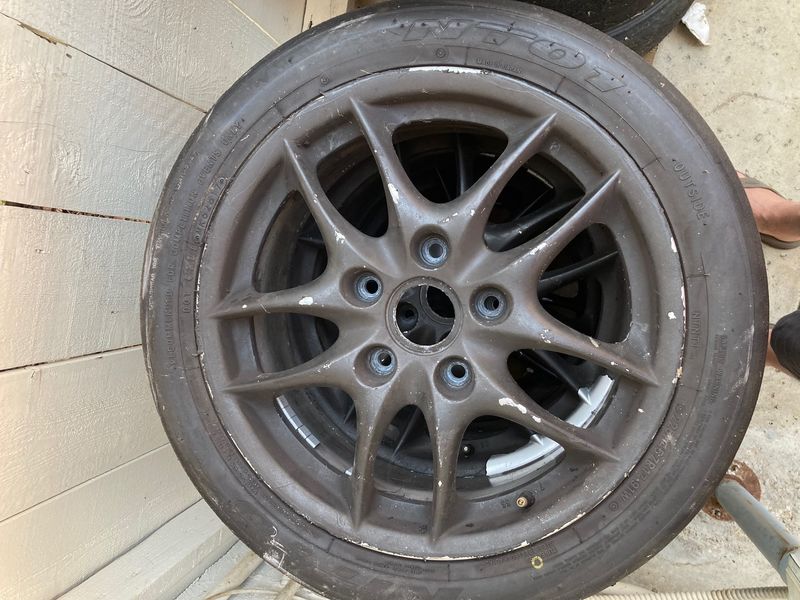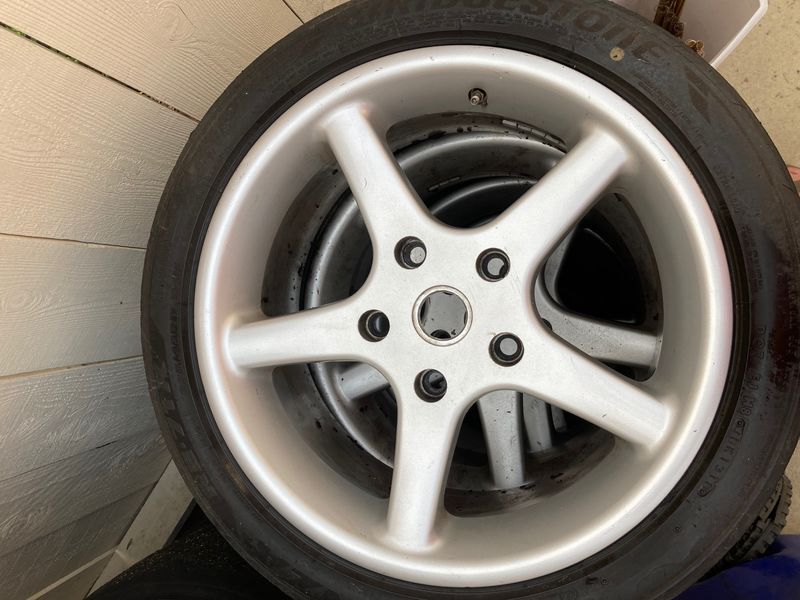 __________________
2004 Boxster S 6 speed - DRL relay hack, Polaris AutoTop DIY
2004 996 Targa Tip
Instructor - San Diego region, 2014 Porsche Performance Driving School
2013 C300, 2010 Jetta 2011 Mazda 3, 1998 Windstar - Dog van

, 2004 F-150 "Big Red"