I'm getting rid of my 996 Carrera MY02 "Lightweights" 18" 5-spokes. Part no: BBS 996362 These came on my 986 when I bought it but they're clearly 996 offsets. Here are the details:
Rears: 18" x 10" ET 65
Fronts: 18" x 8" ET 50
Wheels are in generally good condition. No bends, cracks, or repairs. One of the rears is curbed, as shown in the photos. The photo of the single wheel is the worst by far.
Comes with mounted Bridgestone Blizzak snow tires with at least one good season left on the rears; probably two seasons left on the fronts. Wheels come with gray & black Porsche center caps.
There are original, unrepaired, lightweight Carrera wheels that will fit several 911 bodies as well as the 986 and 987 with spacers. I have good hubcentric spacers available if the buyer needs them for his/her application, otherwise I'll sell them separately.
I'm not willing to remove the tires, and I'm not breaking up the set. Willing to ship in CONUS at buyer's expense but local pickup in Denver area is much preferred.
Asking $1200
(plus shipping, if applicable).
Feel free to PM with questions or I'll monitor here.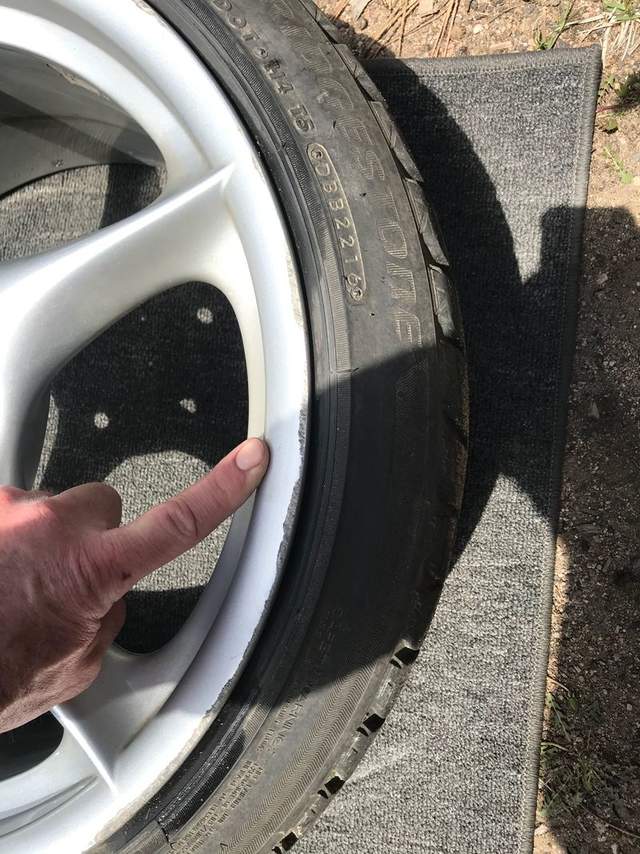 Here's what they look like on. Pretty sexy.