I have a set of stock 17" turbo twisty wheels off my 2001 Boxster S up for grabs.
Rear tires are Michelin Sport A/S Plus and have tread, but are pretty old (I would replace). Front tires are Sumitomo HTR A/S PO2 and have less than 1000 miles on them.
Come with center caps
(Black engraved emblem center caps - please ignore the center caps in the pictures).
$600 picked up in Bay Area.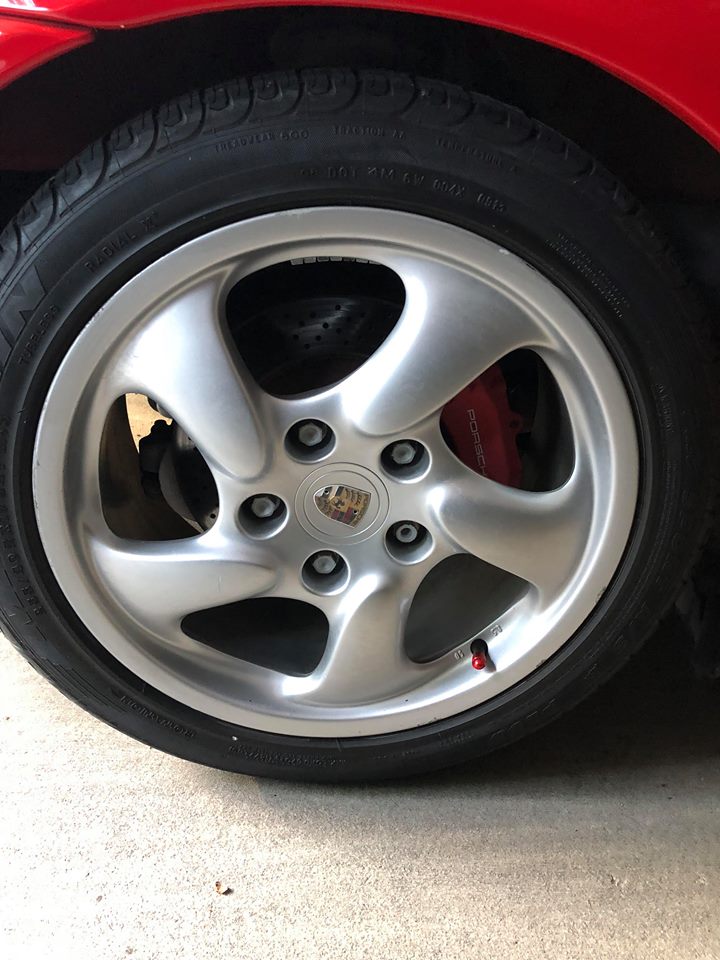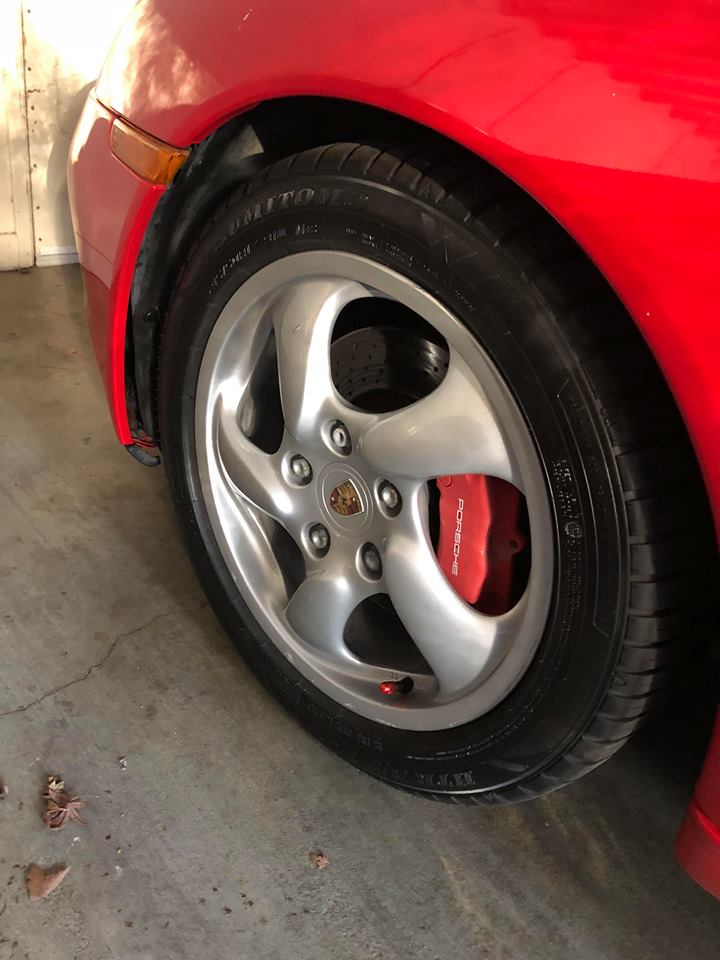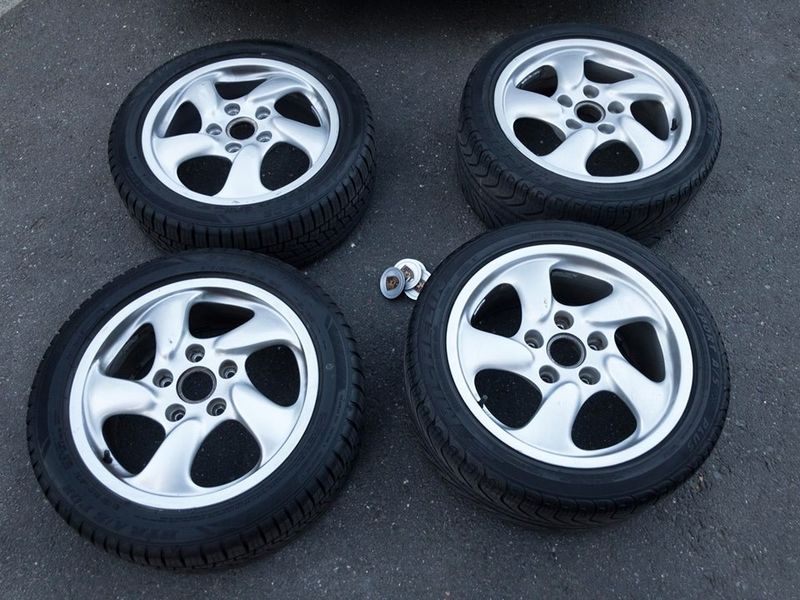 REAR TIRE
FRONT TIRE