Black 8-way power - heated driver's seat - $450
---
I recently upgraded my driver's seat to 12-way power. So, I am offering an eight-way power heated driver's seat that will fit in a 986 Boxster or 996 Carrera. It is black, partial leather. This has been adapted to work in a car that was originally equipped with a 2-way power seats that were common in the 986 Boxsters. I am asking $450 or best reasonable offer.
I can provide links showing the process I went through to modify the seat. If your car wasn't originally equipped with seat heaters, I can provide instructions for wiring them up.
Please note the minimal wear on the bolsters. One of the motors is a little noisy, but it works fine. I can deliver this in the Richmond, Tidewater or DC metro areas. (It weighs about 50 pounds, but it it awkward to carry.) If this doesn't sell locally in two weeks, I will consider shipping. The best way to ship is in a wardrobe box via Greyhound. I estimate that it will cost around $100 to ship it.
I also have a two-way heated passenger seat available if you want to upgrade your entire interior.
Please send me a PM if you are interested in purchasing the seat.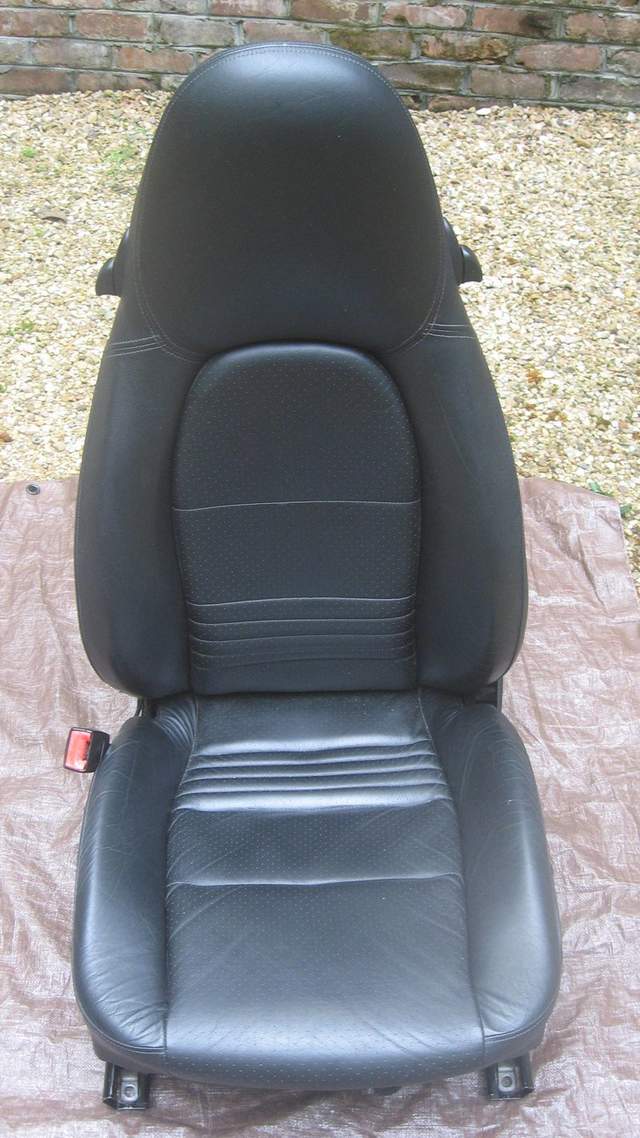 __________________
2000 Arctic Silver/Black, Hard Top, On Board Computer
PNP Rear Speakers, HAES 6-Channel Amp, Avic Z140BH,
Painted Bumperettes, 2004 (OEM) Top, Homelink integrated in dash with Targa switch, 997 Shifter, Carrera Gauge Cluster with silver gauge faces, heated 12-way driver & 8-way passenger seats, Litronics, silver console
---
Last edited by KevinH1990; 07-23-2017 at

02:34 PM

.