For sale parts from my MY99 car with option P12 (Sport Design package, also sometimes color coded Granite Grey)
Center console including handbrake, ashtray, and oddments tray cover (good original hinge). Not included are the front soft trim pieces and green thingy. Good condition with visible scratches (see this thread: Sport Design Interior Paint).
Multiple part numbers.
Dashboard "horseshoe" support frame. Good condition with few scratches. Can include side trim "wings" and one round plug. Sorry, but the rear of frame, where the vents are, fell off but is easily attached with hot glue.
986.552.131.08 D05, 986.552.234.00, 986.552.233.00, 986.552.543.00
Tons of buttons. Shipped free with the above.
Instruments cover, upper and lower part. Looks like leatherette top, and the Granite Grey lower. Good condition with very light scratches. Microphone cover is cracked.
986.552.055.00
Microphone cover. New, originally packed. Two pieces in two different black finishes that do not match the Granite Grey instruments cover above.
996.552.625.02 A03 (black)
996.552.625.01 B12 (black-grey)
Color is as in the top photo. Ask if you need more pictures.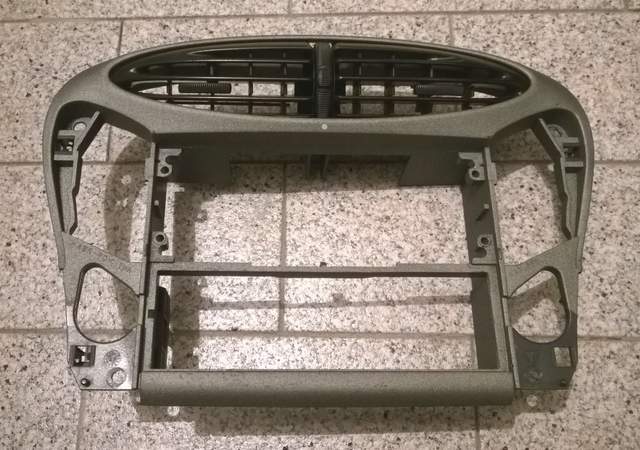 Selling as I've gone black.