Center Console
---
I have a center console for sale that I removed from my 2000 Boxster when I replaced it with a painted one. This console has some wear, but is in good shape and can be installed as is to replace a broken or severely worn console.
However, I think a better use for it would be as a winter project for a DIY painted console or core exchange for one from BumperPlugs. You will need to transfer the trim clips from your console and all the other removable parts such as the lock mechanism and coin holder.
The console is pre-drilled for the Porsche lid hinge replacement kit. I can install that for you if you prefer, but you will need to pay for the part.
Here are some other ideas for using this part to upgrade your car's interior:
center console ideas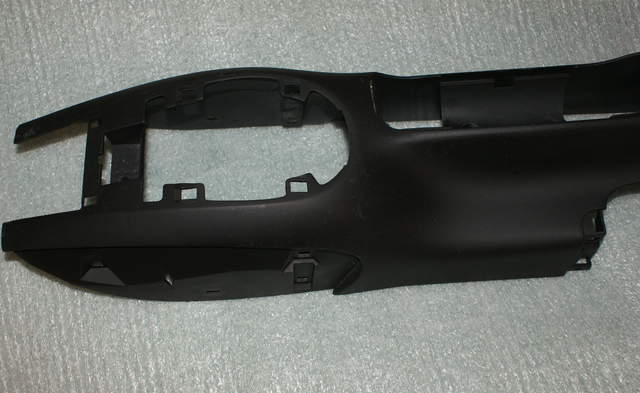 Asking $75 plus shipping or I can arrange pick up or delivery in Central Virginia or Tidewater.
Please PM me with questions.
Thanks for looking.
__________________
2000 Arctic Silver/Black, Hard Top, On Board Computer
PNP Rear Speakers, HAES 6-Channel Amp, Avic Z140BH,
Painted Bumperettes, 2004 (OEM) Top, Homelink integrated in dash with Targa switch, 997 Shifter, Carrera Gauge Cluster with silver gauge faces, heated 12-way driver & 8-way passenger seats, Litronics, silver console