Clear corner headlight trim - WTB or WTS
---
I have a driver's (left) side clear corner headlight trim for a car with headlight washers. It is from an OEM litronic headlight. The part number is 996 631 045 01

I either want to sell this one or buy a matching one for the passenger side. The one I have has a small chip out of one of the corners that you can see in the photos. All the tabs that hold it in on the headlight are in good condition.

If you have a passenger side piece that you want to sell, please send me a PM with price and other details. If you would prefer to buy mine, I'd like $30 so that I can put it towards a set of clear corners.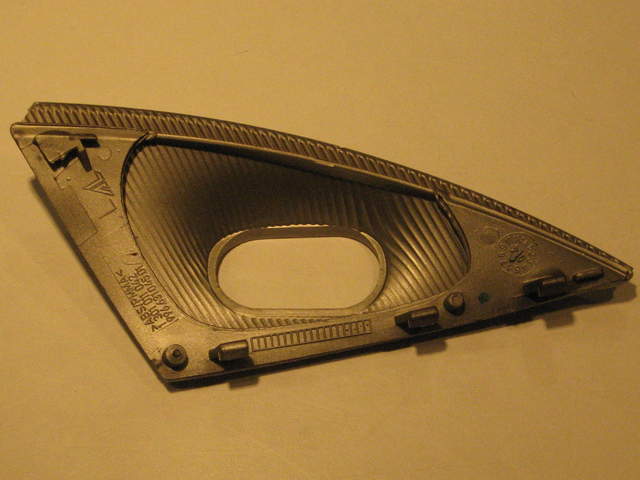 __________________
2000 Arctic Silver/Black, Hard Top, On Board Computer
PNP Rear Speakers, HAES 6-channel amp, Avic Z140BH,
Painted Bumperettes, 2004 (OEM) Top and Frame
Homelink transmitter integrated in dash with Targa switch
Carrera Gauge Cluster with silver gauge faces, heated seats, litronics, painted console