Gauge Surround - Modified for Carrera Gauge Swap
---
I'm selling the cluster surround from my 2000 Boxster. It has been modified to accept the 5-gauge Carrera gauge cluster. For more information about the gauge swap, see this article on Pelican:
Pelican Technical Article: Boxster 996 Gauge Cluster Upgrade - 986 Boxster (1997-04) -
and this post on this forum:
http://986forum.com/forums/general-discussions/43017-carrera-gauge-swap.html
Using this surround will save you from the most tedious part of the process - grinding down your gauge surround to make it fit your new cluster.
Asking $85 plus shipping. As an added bonus, I will include complete instructions for programming your cluster. Please send a PM if you are interested.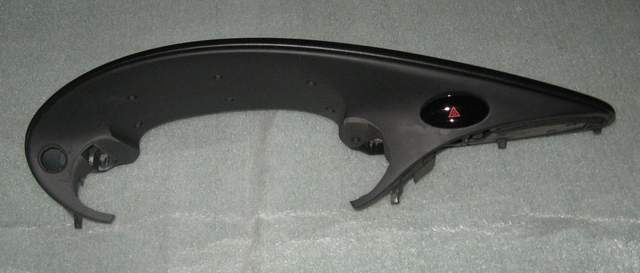 __________________
2000 Arctic Silver/Black, Hard Top, On Board Computer
PNP Rear Speakers, HAES 6-Channel Amp, Avic Z140BH,
Painted Bumperettes, 2004 (OEM) Top, Homelink integrated in dash with Targa switch, 997 Shifter, Carrera Gauge Cluster with silver gauge faces, heated 12-way driver & 8-way passenger seats, Litronics, silver console