I have a set of four 16" wheels for sale with tires included. Took them off my '99 Boxster. Some curb rash, but might make a good set of track wheels. $200 obo for the entire set. Shipping from Kansas City area (66207)
Tires on front wheels are Hankook Ventus HR II.....205/55/16 with 80% tread but a DOT date of 0407.
Tires on rear wheels are General Altimax......225/50/16 with better than 80% tread and a DOT date of 0112.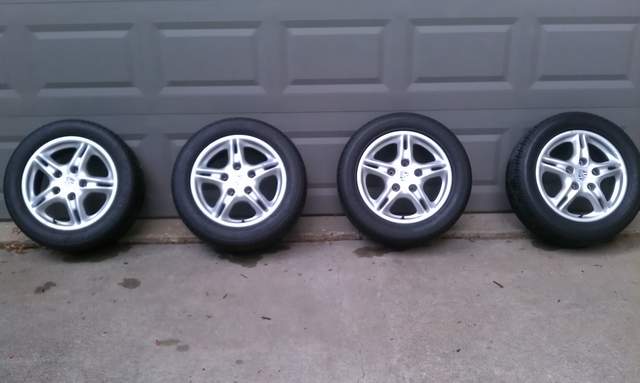 PM me if interested.