Porsche/Becker Traffic Pro 4763
---
I am offering a Porsche-Becker Traffic Pro 4763. This is a single DIN radio, navigation CD player and Ipod ready head unit designed for Porsche Boxsters, Carreras and perhaps other models. It may also fit some BMW's. This will definitely fit a 1997-2002 Boxster and Carreras from the same era. It will not work in a Porsche with the MOST (fiber optic) system that Porsche introduce in the 2003 Boxster.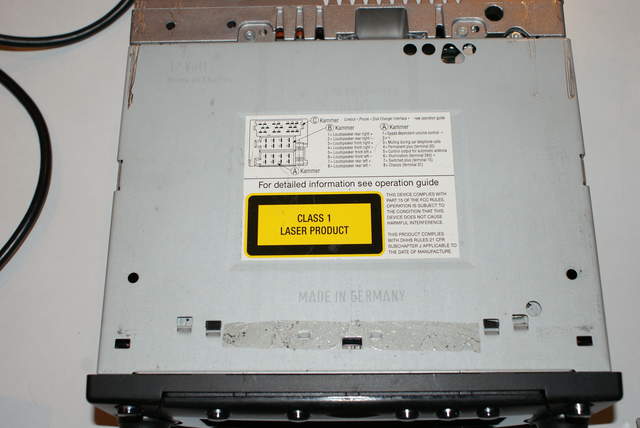 The unit is in excellent condition and is a direct replacement for the Porsche-Becker CDR-220/210 units. The only modification needed is that the amp-turn on wire is on a different pin in the Traffic Pro and if you have an amp you will need to jump one wire. I will include complete instructions for this very simple process.
I am including an Ipod connection cable, radio removal keys, the owner's manual, navigation antenna, key-code card and two maps.
Please note that the latest map update for this system was issued several years ago and no new versions have been announced.
Asking $250. Please send me a PM if you have questions or want to make an offer.
__________________
2000 Arctic Silver/Black, Hard Top, On Board Computer
PNP Rear Speakers, HAES 6-Channel Amp, Avic Z140BH,
Painted Bumperettes, 2004 (OEM) Top, Homelink integrated in dash with Targa switch, 997 Shifter, Carrera Gauge Cluster with silver gauge faces, heated 12-way driver & 8-way passenger seats, Litronics, silver console