17 inch turbo twist wheels + tires. They are sumitomo HRT Z3's tires.
Rear tires have 90-95% tread life left (according to tire kingdom), and fronts have about 35-40% tread life left. The front ones have more prominent wear on the outsides of the tires - probably better off replacing them.
Wheels are in good condition, one small (less than 1 in) scratch on one of the rear wheels, but that is all. I believe they are powder coated black.
Sorry for crappy cell phone pictures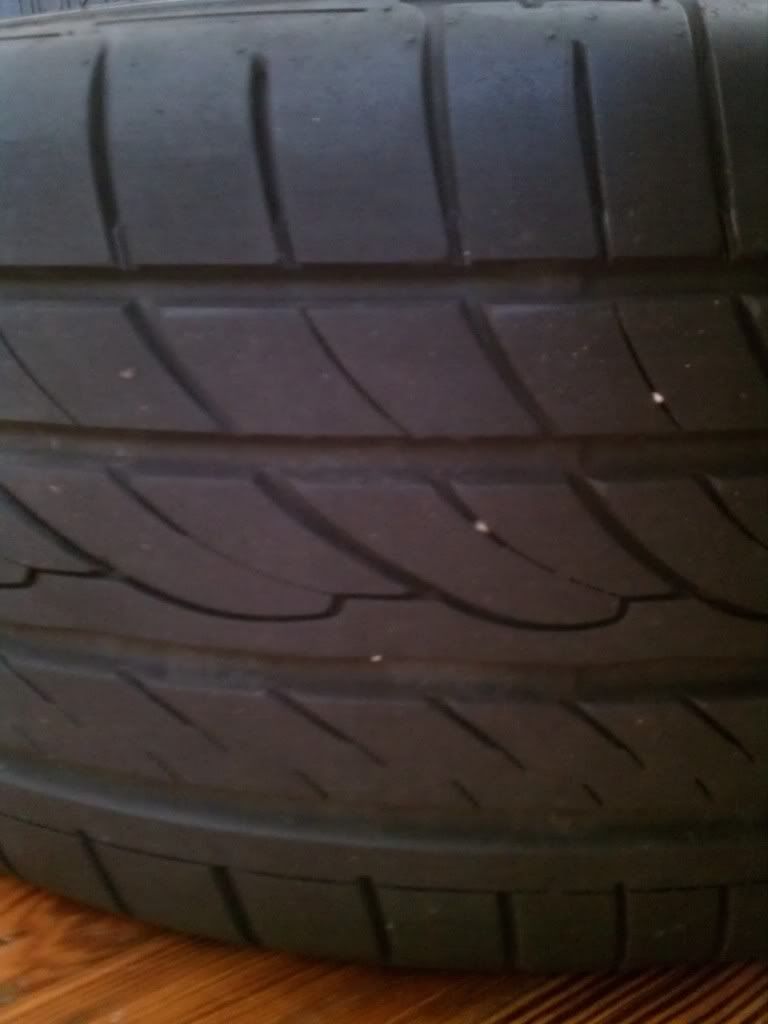 located at 70509
Open to reasonable offers, willing to ship.