I am selling my somewhat rare BOXSTER fitment carrera 5 spoke lightweight rims.
These will fit 993,996 BUT are specific to boxster fitment (Any boxster 97 to 2004)
The tires are ContiSport Contact with ONLY 2K miles on them!! (NEVER tracked or autocrossed... ONLY street driving)
Front tires are 225 40 18
Rear tires are 265 35 18
Center caps are NOT included.
I'll post up some photos soon.. BUT here is how it looked on my Boxster as an FYI: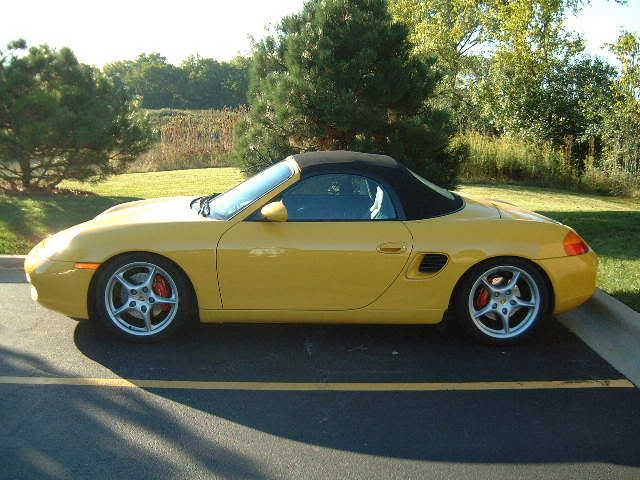 $2300 package deal
*(the wheels alone brand new are $2250 from Wheel Enhancement).. these include $1100+ worth of tires already mounted and balanced FROM THE FACTORY so there are no issues with the wheels!)