Nice shiny body
---
Well, not the best result as after I washed it... it got dusty in the garage and then the day I was taking pictures (the next day after washing) it started raining. Of course.
Anyway, fresh pain, original color. Plus ceramic coating.
I,
I
, can find tiny blemishes. Nobody else saw anything. I am just
picky
.
Yet, I started considering actually letting the Boxy go.
I just have no place to keep all the cars. I am trying to convince myself not to, but the garage is too small and township did not allow for expansion.
Pics below.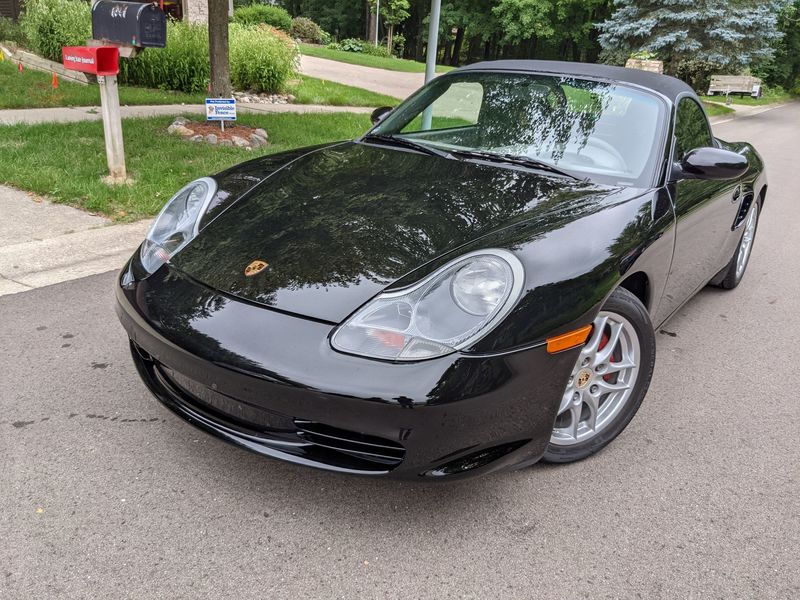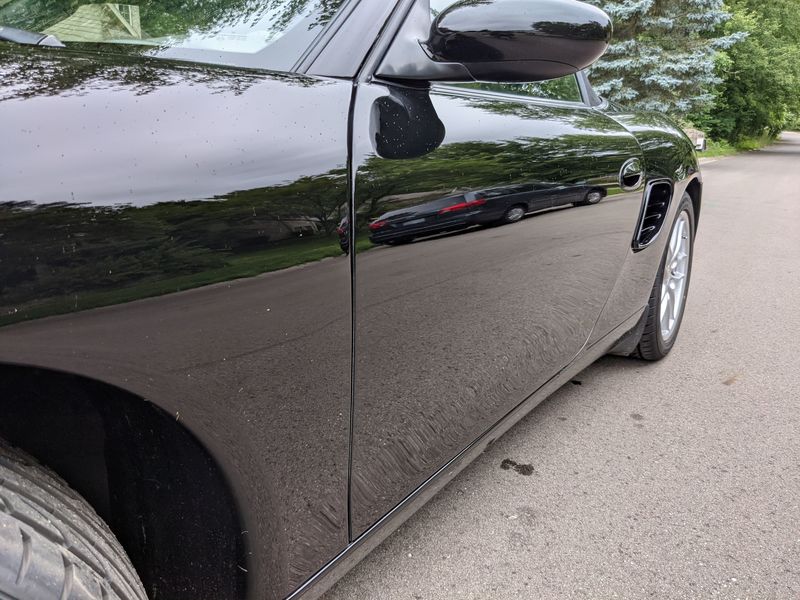 __________________
Current rides: 2003 Porsche Boxster MT (me), 2019 Bolt LT (me), 2015 Audi Q5 (wife), 2008 VW Rabbit (2.5 inline 5, MT, well, for kid... but you now, it is the 5 straight)

Previous: 2014 Fiat 500e, 2016 KIA Forte5 SX, 2016 Fiat 500X, and some old days: Trabant, Fiat 126p...